Richards fast in Goodwood Revival debut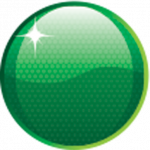 Jim Richards has labelled his first visit to the Goodwood Revival as "fantastic."
The seven-times Bathurst 1000 winner was invited by Lord March to compete in last week's Revival meeting, contesting the two-part St Mary's Trophy race featuring some of the most popular saloon cars of the 1950s.
Richards was among the celebrity drivers to take the wheel on Saturday, followed by the owner-drivers on Sunday, with the result declared on aggregate. Richards and his team-mate finished ninth in their 1956 Morris Minor.
Richards was also called upon to drive in the one-hour RAC TT Celebration race sharing a Ford Cobra with Rob Hall in which the pair narrowly missed a podium position and finished fourth.
Richards was overawed by the experience.
"It was absolutely terrific. The event is massive," he said.
"Each day it was absolutely chockas, there were people everywhere. We think we have big crowds in Australia, but it's nothing like this.
"A big part of this year's festival was the 70th anniversary of the Battle of Britain and they had spitfires and Lancasters doing demonstrations, too. It was quite amazing.
"The thing you don't realise is that there are so many of the genuine cars here, where we may have one or two, there are so many of the original race cars at this event.
"We finished ninth in the Morris and fourth in the TT race in a 289 Ford Cobra. I only found out last Tuesday that I was racing in the TT event. We had a few problems with the Cobra, but the little Morrie ran fine. It was a fantastic experience."
Leaving the UK tomorrow, Richards will return home to prepare for Round 5 of Touring Car Masters presented by Autobarn at Mount Panorama, Bathurst (NSW) on 7-10 October.