Dixon visits Australia to get acquainted with V8s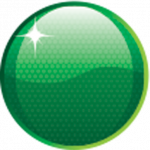 New Zealand IndyCar star Scott Dixon has made a flying visit to Australia, a week before the final round of the IZOD IndyCar Series at Homestead-Miami.
The two-time IndyCar champ and former Indy 500 winner visited V8 Supercars team Kelly Racing as he prepares to compete at the Armor All Gold Coast 600 this October with Todd Kelly in the #7 Jack Daniel's Commodore.
The international-flavoured event will be his V8 debut.
Dixon visited the team's facility in Braeside, Melbourne, getting a seat fitting, practicing pit stop driver changes and meeting with engineers.
Dixon, one of Australasia's most successful motorsport exports, says that he'll be driving for 'Kiwi' honour.
"It's always nice to see the competition, the friendly competition I like to call it, between the Aussies and the Kiwis," he said.
"I'm a bit of a mix myself, born in Brisbane but obviously travelling on a Kiwi passport. For me, I've got lots of friends here with Jason Richards, Fabian Coulthard and obviously Greg Murphy.
"It's been a long time since I've raced with them so hopefully we can fly the flag for New Zealand."
Dixon predicts that the Armor All Gold Coast 600 race will be an "interesting" affair.
"For me this Gold Coast event feels like coming home and doing something I'm used to," said Dixon.
"I think the best word to describe this event is 'interesting.' Most of the internationals have never raced a V8 Supercar, including me. I have raced at Surfers in an IndyCar many times so at least I'll know my way around.
"It's going to be a fantastic race and something that everybody is going to love to watch."
Todd Kelly and Dixon were rivals in the 1998 Australian Formula Holden Championship as teenagers, with Dixon edging out Kelly for the title before moving to the United States to pursue a career in North American open-wheel racing.
The pair now enter the revamped Gold Coast event as team-mates in the #7 Jack Daniel's Commodore, with Kelly acknowledging Dixon's dedication to the team, visiting Melbourne after last weekend's race in Japan.
"It's fantastic to see how keen he is to get here to work through all aspects of the car and pit stops and try to get a jump on the other guys," said Todd.
"There is no doubt in my mind that I've got the right bloke in the car with me.
"We usually go quite well on the Gold Coast. Hopefully we will have a top weekend this year with Scott onboard.
"It's a shorter circuit this year, which will slightly change it. I really can't wait to get in the car and get there with him. I am sure he'll do a fantastic job."
The revamped Gold Coast format will see two-drivers share each of the 29 V8 Supercars, including 18 international invitees. With Dixon sharing the #7 entry with Todd Kelly, #15 team driver Rick Kelly will share his ride with his endurance partner Owen Kelly.