Tough going in Leg 3 of the Safari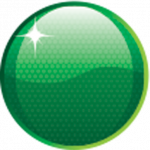 In true endurance event style, Leg 3 of the Australasian Safari was a huge challenge for competitors in the Western Australian outback. 
West Australian motorcycle competitor Ivan Erceg was transported by helicopter to Kalgoorlie Hospital after an injury on the day's first stage. Due to the requirement for the helicopter to be on standby before the stage can start, a delay was required.
Officials made the decision to cancel the final stage of the day to ensure competitors were not riding and driving out of daylight hours.
It is understood Erceg is stable but has injuries to his chest. 
Father-and-son team Des and Richard Harrington moved from third to the front in their Nissan Patrol.  Des is a veteran of 15 Australasian Safaris and competing with his son for the first time.
Warren and Michael Denham are four minutes thirty seconds behind the leaders in their Mitsubishi Triton, while V8  Supercar star Craig Lowndes and Kees Weel are sitting in third fastest position, less than nine minutes from the lead in their Holden Colorado.
The winner of the L&H Phillip Island 500 V8 Supercar race was forced into some 'bush mechanics' after some clutch issues. 
"I had a slippery clutch all day," said Lowndes.   
"The stage cancellation was fortunate for me because I had to really nurse it.   Kees and I got under the car at the start of the second stage to see if we could do anything, but we couldn't and I was just focussed on coming back to service.
"It was frustrating not to be able to accelerate out of corners, to get out of trouble.  I'm getting a better feel for the truck and now that the marathon is out of the way I can focus on speed.   
 
"We also had a flat in the transport between the stages."
Bruce Garland and Harry Suzuki in their Isuzu DMAX has had a good stage, moving up a position to fourth fastest place, swapping places with Darren Green and Wayne Smith's Nissan Patrol and now approximately 13 minutes behind the leaders.
At the end of Special Stage 6, a length of 245kms, Ben Grabham took the lead on his KTM530 in the motorcycle division, finishing just over five minutes in front of Jacob Smith on a Honda CCC, and Rod Faggotter on a Yamaha WR450F.
Yesterday's moto leader Todd Smith on KTM, nursing a sore shoulder from a fall yesterday, has moved to fourth position, only 20 seconds after Faggotter and with Matt Fish on KTM only 30 seconds behind him. The top five riders are approximately one hour in front of the remaining field.
Paul Smith is powering ahead of the quad bikes, slightly increasing his lead to approximately 35 minutes on his Honda TRX700XX.
Today's stage saw the competitors travelling through the Western Australian goldfields from Leonora to Coolgardie, resting up in the old goldfields town overnight before taking on Leg 4 travelling south to Norseman for another day of tough outback action.
Here are the video highlights from Leg 3
End of Leg 3 Results : Auto Division
| | | | |
| --- | --- | --- | --- |
| 1 | Des Harrington / Richard Harrington | Nissan Patrol | 12:43:30 |
| 2 | Warren Denham / Michael Denham | Mitsubishi Triton | 12:48:09 |
| 3 | Craig Lowndes / Kees Weel | Holden Colorado | 12:52:17 |
| 4 | Bruce Garland / Harry Suzuki | Isuzu DMAX | 12:56:40 |
| 5 | Darren Green / Wayne Smith | Nissan Patrol | 12:57:16 |
| 6 |  Neil Dunn / William Dunn | Nissan Patrol | 13:11:09 |
| 7 | Kerry Turley / Naomi Tillett | Nissan Patrol | 13:28:33 |
| 8 | Tony Flood / Tom van Kann | Mitsubishi Pajero | 14:12:46 |
| 9 | Murray Young / Paul McBean | Mitsubishi Pajero | 14:22:36 |
| 10 | Graeme Muldrew / Keith Earle | Mitsubishi Pajero | 15:08:51 |
End of Leg 3 Results : Moto Division
| | | | |
| --- | --- | --- | --- |
| 1 | Ben Grabham | KTM 530 EXC | 10:59:26 |
| 2 | Jacob Smith | Honda CCC | 11:05:08 |
| 3 | Rod Faggotter | Yamaha WR450F | 11:05:26 |
| 4 | Todd Smith | KTM 530 EXC | 11:05:46 |
| 5 | Matthew Fish | KTM 530 EXC | 11:06:14 |
| 6 | David Schwarz | Husaberg FE570 | 12:19:12 |
| 7 | David Beavis | Honda CRF 450 | 12:24:53 |
| 8 | Peter Costello | Honda CRF 450X | 12:32:14 |
| 9 | James Anthony Chittick | Honda CRF 450 | 13:13:18 |
| 10 | Joshua Petrig | KTM 503 EXC | 13:17:26 |