Craig Lowndes in touch in Safari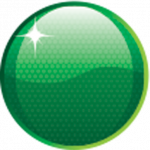 It's been a long and tough day during the second leg of the Australasian Safari in Western Australia with crews facing the first marathon day of 422 of competitive competition.
Limited servicing rules meant it was crucial to keep the vehicles in one piece over some incredibly difficult terrain.
Warren and Michael Denham in their Mitsubishi Triton remain at the top of the field, but only five minutes in front of Craig Lowndes and Kees Weel in a Holden Colorado.
The V8 Supercar star was pleased with the Holden and stuck to the game plan of looking after it to get it to the end of the two Marathon days.
"The truck went really well," said Lowndes. 
"I got told last night that we just had to get through these stages pretty much unscathed, so we're not too concerned about time. 
"Our main priority, given Kees and I have to work on it ourselves, is to make sure we don't have to do too much to it. 
"We just cleaned the windscreen and that's about all we did in service.  The car is nice, it has got some marks on the tyres but we're in good shape for tomorrow."
Bruce Garland and Harry Suzuki in a brand-new Isuzu DMAX are sitting in fifth outright, about 14 minutes behind the leaders.  Garland said it was a difficult course, and their game plan was also to stay cautious to keep their Isuzu intact.
"On the first stage today it was hard to find the track sometimes," said Garland. 
"But other than that we took it pretty easy.  The second stage was easier.  They were still fairly tight, but there were some long fast straights.
"We staked a tyre on a rocky section, and then just changed the air filter in the service but apart from that all we did was to clean the windscreen and have a look at everything.
"We'll do the same tomorrow.   There is still a lot of racing to go."
In the bike division Todd Smith on a KTM managed to finish on top despite nursing a sore shoulder thanks to near-perfect navigation.
"I thought the stages were still pretty tight, but much faster today," said Smith.
"They were a bit more predictable, so I guess that makes them faster.    I went past Jake, Ben and Rod on the last stage because they took a wrong turn.
"I had a hole in the radiator, so I had to fix that in the service.   I didn't get a chance to do much else."
Paul Smith was the leader of the quads on his Honda TRX700XX, ahead of John Maragozidis on an Interceptor 850 by 32 minutes.
Competitors will have to face a second Marathon Day tomorrow as the event travels from Leonora to the historic goldfields town of Coolgardie, once the third largest town in Western Australia.
Considered one of the world's great endurance events, the Australasian Safari is travelling from Southern Cross in the wheatbelt through to the historic Western Australian goldfields, desert, rugged bush and coastal sand dunes, finishing at Esperance.
Check out the video from Leg 2
End of Leg 2 Results : Auto Division
| | | | |
| --- | --- | --- | --- |
| 1 | Warren Denham / Michael Denham | Mitsubishi Triton | 10:07:37 |
| 2 | Craig Lowndes / Kees Weel | Holden Colorado | 10:12:10 |
| 3 | Des Harrington / Richard Harrington | Nissan Patrol | 10:19:53 |
| 4 | Darren Green / Wayne Smith | Nissan Patrol | 10:20:44 |
| 5 | Bruce Garland / Harry Suzuki | Isuzu DMAX | 10:21:04 |
| 6 |  Neil Dunn / William Dunn | Nissan Patrol | 10:22:45 |
| 7 | Kerry Turley / Naomi Tillett | Nissan Patrol | 10:59:15 |
| 8 | Tony Flood / Tom van Kann | Mitsubishi Pajero | 11:32:15 |
| 9 | Murray Young / Paul McBean | Mitsubishi Pajero | 11:49:35 |
| 10 | Graeme Muldrew / Keith Earle | Mitsubishi Pajero | 12:13:40 |
End of Leg 2 Results : Moto Division
| | | | |
| --- | --- | --- | --- |
| 1 | Todd Smith | KTM 530 EXC | 8:46:47 |
| 2 | Ben Grabham | KTM 530 EXC | 8:47:54 |
| 3 | Rod Faggotter | Yamaha WR450F | 8:50:37 |
| 4 | Matthew Fish | KTM 530 EXC | 8:52:00 |
| 5 | Jacob Smith | Honda CCC | 8:54:50 |
| 6 | Ivan Eerceg | KTM EXC450 | 9:24:54 |
| 7 | Peter Costello | Honda CRF 450X | 9:34:36 |
| 8 | David Beavis | Honda CRF 450 | 9:55:04 |
| 9 | David Schwarz | Husaberg FE570 | 9:56:50 |
| 10 | Geoff Broad | Honda CRFX | 10:20:28 |