Journalists drive V8 Supercars at Winton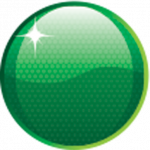 TV presenter Matt White and newspaper journalist Stephen Ottley experienced their first laps behind the wheel of a V8 Supercar at Winton Motor Raceway yesterday (Monday).
White, the presenter of the Seven Network's Today Tonight program, drove the #8 Team BOC Commodore VE, and Ottley, Sydney Morning Herald's motoring writer, drove the #14 Trading Post Racing Commodore VE.
Both media men completed five laps each in the Brad Jones Racing-prepared cars.
White will compile the footage from the day for a number of stories on the Seven Network in the lead-up to next month's Supercheap Auto Bathurst 1000.
BJR team owner Kim Jones told Speedcafe.com.au that placing a pair of V8 rookies in control of his Bathurst hopefuls was a nervous experience.
"Both Matt and Stephen were under strict instructions, but they both behaved very professionally," he said.
"We have to race these cars in the biggest race of the year in a few weeks, so doing something like this certainly comes with its risks. I'd be lying if I said that it didn't make me a little concerned, but the real race drivers are more than capable of doing damage to the cars too!
"They both came back without a scratch on them and they both had very wide smiles."
Jones hopes that an experience like this will help the mainstream journalists understand the sport better.
"I think driving these cars was a great opportunity for them," he said.
"It will give them a better appreciation for what it takes to drive these cars, and if that reflects in the way they commentate or write about the sport from here on, then I think we've done our job."
Brad Jones Racing was testing all three of its cars at Winton as part of its lead up to V8 Supercars' biggest race of the year – the Supercheap Auto Bathurst 100 – to be held on October 7-10.