Alan Jones gets Korean GP stewards role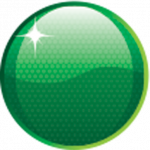 Alan Jones will be the FIA's guest steward at the inaugural Korean Grand Prix next month.
The 1980 Formula One world champion will be the experienced driver sitting beside the FIA's regular three stewards who attend each F1 race.
FIA president Jean Todt introduced this initiative recently, with drivers such as Damon Hill, Emerson Fittipaldi, Danny Sullivan, Heinz Harald Frenzen and Johnny Herbert taking part.
Jones told Speedcafe.com.au that his task is simply to offer informed opinion regarding on-track accidents.
"I'm there to adjudicate or make a decision if any incidents happen," he said.
"They call on the experience of an ex-driver to help the stewards make a better decision in the event of anything happening on the track.
"For example, you'd look and make a call on what happened with Webber and Vettel (in Turkey) and ask was it a racing incident or a questionable overtaking move. As an ex-driver, the officials simply ask for my opinion."
Jones considers this opportunity as "special," given that it will be Korea's maiden GP.
"It's special doing the very-first Korean Grand Prix, and the fact that it's the first will make my role a little more interesting as well," he said.
"I've only seen as much as other people of the track. Karun Chandhok did a lap in a Red Bull recently. I watched the video of that, but I'll be over there on the Wednesday beforehand to do several laps to familiarise myself with the circuit and so on."
The Korean Grand Prix will be held on 22-24 October.