V8 Supercars look at an 'Eastern Cup'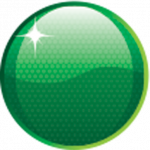 The two Middle Eastern V8 Supercars event are likely to hold extra significance next year, with the implementation of an 'Eastern Cup.'
The driver who scores the most points from the first four races of the 2011 V8 Supercars Championship Series at Abu Dhabi and Bahrain is set to be awarded a yet-to-be-named trophy.
V8 Supercars Australia CEO Martin Whitaker told Speedcafe.com.au that the Middle Eastern award hasn't been rubber stamped yet, but he is keen to make it a fixture within the V8 calendar.
"I think it will be a nice little add-on," he said.
"It's a bit like the Tri-Nations in Rugby. You have South Africa, New Zealand and Australia all playing for the main prize, but the Bledisloe Cup is the one that is played between the Wallabies and the All Blacks. That's the angle we've looked at.
"It just adds more of a focus to the event. It just gives everybody a little bit more incentive if there's a trophy at the end of it.
"But at the moment, it is still an idea. It isn't set in stone."
If the 'Eastern Cup' is implemented and deemed a success, there are a number of other opportunities within the series to install other prizes. For example, the 'Northern Swing' – Darwin and Townsville – could have its own trophy, or the 'Season of Endurance' could have a prize.
Whitaker says that the sport needs to see how well received the Middle Eastern award is before looking at more trophies.
"If this is successful, it's the sort of thing you might look at, but there are no plans for such a thing at the moment," he said.