SPEED TV confirmed for Oz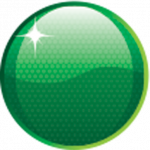 For the first time, Australian television viewers will have access to a dedicated motorsport channel.
Launching on Foxtel on November 1, SPEED will hits Australian airwaves for the first time, with 24/7 coverage of local and international motorsport. Two channels will be available – SPEED (Channel 505) and SPEED HD (Channel 206).
SPEED's major racing coverage will be of all three NASCAR series, with live coverage of Sprint and Nationwide practice, qualifying and races, plus an interactive feature with four dedicated driver channels for the Sprint Cup called 'Hotpass.' The feature allows viewers to take a close inside look at four different drivers, including different on-board cameras as well as the audio feed from the pit crew.
"It's fantastic to be launching a channel targeted at the multitude of motorsports fans in Australia, and to be heightening their viewing experience with the introduction of the HotPass technology in our Sprint Cup coverage," said SPEED channel manager James Harrison.
V8 Supercars will be on SPEED, with same-day delayed coverage of all V8 Supercars Championship Series round. Races will be broadcast a few hours after the Seven Network's coverage, with replays on Tuesday nights and Friday afternoons each week.
SPEED is also likely to take more exclusive local content in the future, with a magazine-style program in the pipeline for 2011.
Other Australian championships that will be covered on SPEED include the Shannons National Motor Racing Championships, World Series Sprintcars, Australian Superbikes plus more.
The Superbike World Championship will be on SPEED, with coverage of every race live, commencing in early 2011 with the prestigious and challenging circuit at Phillip Island.
Jessica Yates will host SPEED's live and exclusive coverage of every race, with expert commentary from former 500cc race winner Kevin Magee, who also won the Australian leg of the Superbike World Championship in 1991 and 1992.
Other live action on SPEED will include the British and International Speedway, Super X, the GT1 World Championship, Rolex Sports Cars and much more.
SPEED's introduction to local screens is just one of several new HD channels in sport, music and documentary plus a dedicated 3D channel.
Joining SPEED in Foxtel's new line-up includes MTV Hits, MTVN Live, MTVN Live HD, BBC Knowledge HD, Nat Geo Wild HD and Foxtel 3D.