Q&A: Tony D'Alberto talks World Touring Cars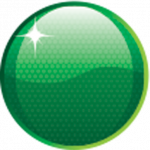 Centaur Racing's Tony D'Alberto may not be lingual in Spanish, French or Italian, but he's had no trouble in talking about V8 Supercars to the new acquaintances he met at last weekend's World Touring Car Championship race at Valencia.
D'Alberto spent the weekend in Spain with his Armor All Gold Coast 600 co-driver, Portugal's Tiago Monteiro, and there was plenty to talk about when D'Alberto touched base with his SEAT team.
With a view expanding his knowledge and watching on to see how Monteiro's SEAT team goes about its operation, D'Alberto was an interested observer.
Speaking from the Valencia circuit, D'Alberto spoke to Speedcafe.com.au about his busy Spanish adventure …
SPEEDCAFE: What's it like in Spain and have you enjoyed the trip?
TONY D'ALBERTO: It's hard to communicate over here, not that many people speak good English, but that's not to be unexpected.
To be honest I've been a little bit lost on picking the difference between some of the languages, at times I'm not sure if its Spanish, French or Italian.
The weather has been great, a little wet, but most days have been around 30 degrees and the sun is out until after 8.30pm. The food is amazing and Paella is like the national food, really nice and something I'm looking forward to trying to cook when I get home. Actually, I feel like I'm at my parents' house for dinner every night. Pasta and seafood, cold meats, cheese, yum! My Italian heritage is coming out, I feel at home!
SC: So how have you overcome the language barrier?
TD: Despite not understanding the languages, people have been as helpful as possible. It's amazing how you can start to read body language and hand movements. They talk with their hands over here! You start to get used to it very quickly, and even when I don't understand I usually smile and nod, which seems to do the trick.
SC: How have you found the WTCC? How would you compare it to V8s?
TD: The WTCC is a pretty cool championship, but very different to V8s.
Competition between the top 10 or 12 cars is very fierce, especially between the factory teams of SEAT, Chevrolet and BMW. Each factory team has fantastic drivers, world champions, ex- F1 drivers, guys with heaps of experience, and the age of the top guys is older than in V8 Supercars.
The current world champion Gabrielle Tarquini, who drives for SEAT and is Tiago's team-mate, is 48-years-old! Tiago is a young driver here at 34! The cars are very different – not as fast as a V8 in a straight line, but they corner faster, brake later and they are lighter.
For SEAT and Chevrolet, they are front-wheel-drive, so that requires a different driving style to how I drive the V8. Tiago will have to adapt his style when he comes over for Gold Coast race.
The WTCC has very short races, only 50kms long and they have two races at each event, which are both on the Sunday, preceded by two 30-minute practice sessions and a 20-minute qualifying session. There aren't as many sponsors on the cars, most of the money comes from the manufacturer and television rights.
SC: Did you take your helmet? Did you get to go for a couple of laps in the SEAT?
TD: No, I didn't take my helmet, and I didn't drive either, but I did go for a passenger ride with Tiago on the Saturday afternoon.
Unlike our set up in V8s, the factory SEAT team would have put through about 100 passengers across the four cars they run.
I really enjoyed it, couldn't believe how late they can brake and how fast they corner, very exciting. The car moves around a lot, especially under brakes and when turning into the apex.
SC: Did they run any other categories at the race meeting?
TD: Yes, there are three support categories here – Formula 2, SEAT Eurocup and Maserati Cup. The SEAT Eurocup is just like our Fujitsu series, young guys battling hard to try and impress the WTCC teams. Really good racing, lots of panel rubbing!
SC: And how did Tiago going?
TD: Tiago performed very well. Both he and Gabrielle Tarquini were the fastest of the SEAT team. He qualified well, made a small mistake, which cost him a couple of tenths, but all good in Race 1 with sixth position before he won the second race.
The SEAT team went in expecting to be fast in qualifying, but less competitive in the race. Being a front wheel drive car they tend to destroy the front tyres, which then makes it hard to turn once the tyre is worn. You think about what that front tyre has to do – brake, corner and drive the car off the corner! It cops a hard life.
SC: Could you ever see yourself competing in the WTCC?
TD: I would love to drive the car and I think the championship is cool, but I think I would rather stay in the V8s, and Australia. If there was ever an opportunity for a one-off race I wouldn't say no.
SC: What have you learnt from the trip? Anything you can bring back home?
TD: I've learnt lots of little things, but things I can't share!  
One thing I have learnt is how good the job V8 Supercars is doing as a category. In terms of sponsorship, professionalism and competitiveness we are right up there with the world's best. That's not to say that WTCC isn't doing a good job, but we should be very proud of what we have created.
One thing they do really well over here is entertaining corporate guests. They have massive marques out the back of the pits, presented really well and it is a great area for team guests to relax in between the races. You would swear you were in a night club – quite amazing really!
SC: Have many people spoken to you about V8 Supercars?
TD: Absolutely. Lots of people know about V8 Supercars here and they love them.
They comment on the big V8 engine, how big the car is and how many cars we have on the grid. They also love Bathurst! There's no doubt that V8s has really become a sport that is followed around the world. I've been impressed by how many people here know about our series, have watched races and follow it. This trip has been a real eye opener and good for our category.
SC: Are you looking forward to the Gold Coast 600 and teaming up with Tiago?
TD: Obviously I can't wait to team up with Tiago, he is an experienced driver and he knows what it takes to compete at a high level. I think I will be able to learn a lot from him and also he brings a lot of knowledge to the team.
The Gold Coast event adds a new dimension to our series and it is exciting to have international drivers coming over and experiencing our cars and the V8 series. It has been a real talking point over here. I don't think we'll ever lack drivers wanting to come to Australia and experience driving a V8 Supercar.