Q&A: SPEED TV comes to Australia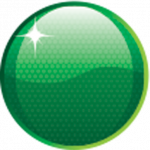 Australia will have its own dedicated motorsports television channel, starting on November 1.
 
Popular American-based channel SPEED comes to Australia's shores soon, with 24/7 coverage of local and international motor racing. CLICK HERE for news story.
 
Speedcafe.com.au's Grant Rowley spoke to SPEED Australia's channel manager James Harrison about the new network and what we can expect …
 
SPEEDCAFE: As a motorsport fan, why am I parting with my cash to get SPEED?  

JAMES HARRISON: It's is Australia's first and only dedicated motorsport's channel. We've got a whole gamut of motorsports where you will come to one place to find it all.  
 
Our big properties are the World Superbike Championships which includes World Supersports. We have the replay rights to V8 Supercars. That will be shown in prime time, so if you miss it on Saturday/Sunday, you can catch it in the evenings, as well as Tuesday and Friday evenings.
 
The other big property we have is NASCAR – the first time that Australia has all three NASCAR series live.
 
Obviously, our friend Marcos Ambrose is doing quite well in NASCAR, and with a new team next year and back in a Ford, we're hoping that he flies the Australian flag at the front of the field.   
 
All of our NASCAR coverage includes live practice and qualifying sessions, and with that includes an exciting application called 'Hotpass.' It's an interactive application, exclusive to Speed. You press a red button and you chose between four cars to go onboard with them, view different cameras inside the cars and hear the conservations between the driver and the pit crew.  
 
SPEEDCAFE: Besides V8 Supercars, what local Australian content will you have on SPEED?

JH: We've got the Australian Superbike Championship, and we've just picked up the World Series Sprintcars. We'll also cover a lot of the Australian racing through Speedweek and Inside Speed. That will cover the Shannons Nationals and various other levels of other motorsports around Australia.
 
We'll have SuperX too. That season starts in October, so the first few rounds will be seen on Fox Sports, and then we'll take the back half of the season on SPEED.
 
SPEEDCAFE: What are your plans for exclusive content down the track? Could we see 'magazine-style' programs?

JH: We're looking at a launching a weekly magazine show in February next year. Once everything kicks into gear, we're looking at doing that.
 
SPEEDCAFE: V8 Supercars is your biggest local product. The Seven Network will have exclusive priority, so what are the delays?  

JH: SPEED will show it in primetime. We'll show Saturday and Sunday's races at 9.30pm each night. Then we'll show them again on Tuesday night – that's going to be our V8 night – a catch up on the weekend races. We'll also show it again on a Friday afternoon.