New addition spurs Saldana to victory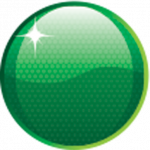 With a new addition to the Saldana family coming into the world on Friday Joey Saldana was spurred on to victory during the World of Outlaws' Clash at The Creek at the Deer Creek Speedway in Minnesota on Saturday night.
 Saldana's wife Shannon gave birth to the couple's second child, Ragan, and the Kasey Kahne Racing pilot dedicated Saturday's night victory to her.
 "This is for my wife," said an ecstatic Saldana in Victory Lane.
 "She's a trooper. She had our second boy on Friday and I can't thank her enough for being a strong woman and for doing what she does, because she's pretty amazing. I can't wait to get home tomorrow and see my beautiful son Ragan. What can I say?
 "That race was probably won in the dash and we got ourselves in position there. I didn't want to make a mistake. I felt like we had a good car and it was close at the end."
 Saldana had current World of Outlaws point leader Jason Meyers all over him for the final 10 circuits of the 35-lap contest, as the pair negotiated some late race lapped traffic.
 Meyers looked low in turns one and two on the final lap, but was not able to get enough of a run to try a slider on Saldana. Prior to that Meyers looked low in turns three and four a couple of times in his bid for the top spot.
 Meyers used his runner-up finish to remain on top of the standing by a mere three points over Saldana, with 20-time series champion Steve Kinser, who finished third, third in points 48 markers back, in what is the closest three-way battle in World of Outlaws history, with just eight races remaining in 2010.
 "Oh yeah, I saw him," deadpanned Saldana when asked if he saw Meyers underneath him in the late going.
 "He's there and he's probably going to be there until November. We've had a good car and just have had a lot of bad luck this year.
 "At least we've had a fast car and can hang our hat on that, knowing we've been fast even if things haven't turned out like we've wanted them to. Everyone at KKR does a fantastic job and its fun to be part of this team."
 Jason Meyers ended up second aboard the GLR Investments KPC to remain on top of the World of Outlaws standings.
 "We had a good run from fifth to second and a great race track tonight," said Meyers.
 "I hope the fans enjoyed that one, because they saw one heck of a race. My team did a great job as always tonight. They keep digging hard and we'll come back next week and hopefully get them."
 Steve Kinser, who is currently third in points as he chases his record 21st series title, lined up 14th on Saturday night and powered his way to a third-place finish aboard the Bass Pro Shops Maxim, snagging the final podium spot from his team-mate Donny Schatz in the late going.
 Australia Kerry Madsen was seventh in the Halls Haulage KPC while Brooke Tatnell crossed the line 15th and Ian Madsen 20th.
 World of Outlaws Sprint Car Series
Deer Creek Speedway; Spring Valley, MN
 A-main (35 laps)
| | |
| --- | --- |
| 1. | Joey Saldana |
| 2. | Jason Meyers |
| 3. | Steve Kinser |
| 4. | Donny Schatz |
| 5. | Sammy Swindell |
| 6. | Lucas Wolfe |
| 7. | Kerry Madsen |
| 8. | Jac Haudenschild |
| 9. | Jason Sides |
| 10. | Craig Dollansky |
| 11. | Paul McMahan |
| 12. | Davey Heskin |
| 13. | Mark Dobmeier |
| 14. | Chad Kemenah |
| 15. | Brooke Tatnell |
| 16. | Brian Brown |
| 17. | Danny Lasoski |
| 18. | Kraig Kinser |
| 19. | Robby Wolfgang |
| 20. | Ian Madsen |
| 21. | Jeremy Kerzman |
| 22. | Toni Lutar |
| 23. | Sam Hafertepe Jr. |
| 24. | Ben Gregg |
 World of Outlaws Championship Standings
| | | |
| --- | --- | --- |
| 1. | Jason Meyers | 8199 |
| 2. | Joey Saldana | 8196 |
| 3. | Steve Kinser | 8151 |
| 4. | Donny Schatz | 8084 |
| 5. | Jason Sides | 7991 |
| 6. | Paul McMahan | 7918 |
| 7. | Craig Dollansky | 7565 |
| 8. | Lucas Wolfe | 7531 |
| 9. | Danny Lasoski | 7442 |
| 10. | Kraig Kinser | 7398 |