McLaren Junior wins World Karting Title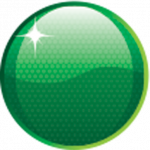 McLaren Junior Development driver Nyck de Vries showed why he is considered by the Formula One giant as a star of the future at the World Karting Championship held in Zuera, Spain across the weekend.
 Entering the weekend as one of the favourites 15 year-old de Vries secured the biggest win of his blossoming career when he passed Welshman Jordan Chamberlain on the last lap of the final.
 Chamberlain, who like de Vries won two of his three qualifying heats, started on pole position for the final before getting the jump on the field at the green light.  He was followed by Dane Nikolaj Moller Madsen and de Vries.
 Just prior to the half way mark de Vries made a decisive move to find a way past Madsen into second place, however, the best was yet to come for the young Dutchman.  Despite Chamberlain's lead nearing a second with a handful of laps remaining de Vries put on a late race charge that saw him close to within striking distance of the race leader as they entered the last lap.
 After risking an incredible passing move early on last lap, which appeared to surprise Chamberlain, de Vries then went on to take victory after a battle of the highest order.
 "What an incredible feeling!" said the 15 year-old de Vries.
 "I was closing only very slowly on Jordan. Then at the start of the last lap, I said to myself that this braking manouevre would probably be my very last chance to be world champion. I decided to make my move some way back… and that was how it went!"
 The smile on the face of de Vries in the press conference – where the McLaren F1 protege announced that he wanted to contest another season at the highest level of karting in 2011 – contrasted with the disappointment of Chamberlain.
 "Second in the World Championship, this is a good result," said Chamberlain, who was KF2 European Champion in 2009.
 "But after having started on pole position and having dominated almost the whole of the Final, inevitably I am disappointed… In a straight line I was falling back, but I said to myself that Nyck was too far away to launch an attack. And then, all of a sudden, it happened! I found myself in the dust, just off the track, and then all I could do was defend my second place against Nikolaj. But well down to Nyck for his race!"
 Moller Madsen believed right up to the end that he might be able to benefit from the dice between the two leaders. But finally, the 17 year-old Dane had to be satisfied with third place.
 Australian Mitchell Gilbert, who was born in Malaysia and spent a lot of time racing throughout Europe, finished 18th after starting from the final spot on the 34-kart grid for the final.