Larry Dixon wins NHRA in Charlotte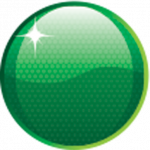 Larry Dixon has extended his lead in Top Fuel NHRA standings to more than four rounds over Cory McClenathan after scoring victory at O'Reilly Auto NHRA Nationals at zMax Dragway in Charlotte.
In the other pro classes victory went to Cruz Pedregon (Funny Car), Greg Anderson (Pro Stock Sedan), and LE Tonglet (Pro Stock Bike) during a wild and upset-filled event.
Anderson moved up to second in the Pro Stock standings and within striking distance of leader Mike Edwards, trailing the reigning world champ by just 27 points. Tonglet once again defeated Andrew Hines in the title round to close in a little closer on the points leader; he's now 66 back. Sitting outside the championship hunt, Pedregon spoiled the day of the likes of Jack Beckman, who would have taken over the points lead with a final-round victory.
Top Fuel
Larry Dixon may not have won the championship just yet, but he again proved it will be difficult for anyone else to get around him and take it. Dixon ran his final-round record in 2010 to an astonishing 11-0 when he defeated Doug Kalitta, 3.85-seconds to 3.90-seconds. The win is the 59th of Dixon's storied career and his third straight.
"I can't believe the amount of wins we've had and the amount of finals we've been in without losing," said Dixon.
"It's hard to imagine when you think about all the great cars that are out here. It's a credit to the team. They are an unbelievable bunch of guys. As a fan of this sport, I realize how hard it is.
Funny Car
It's been a long time since Cruz Pedregon had an outing like he had in Charlotte, where his Snap-on-backed ride was the dominant car from Friday evening on. After qualifying No. 1 and pacing the field in three of the four qualifying sessions, Pedregon continued to lead the way on Sunday, culminating in 4.17-seconds to 4.21-seconds defeat of Jack Beckman in the final round. It was Pedregon's first win since the final race of the 2008 season and the 27th of his career.
"I've had some great cars in my career when I drove for guys like Larry Minor and Joe Gibbs, but I don't think I've been in a better car than I had this weekend," said Pedregon.
"I can't say enough about the team. Me and [crew chief] Danny DeGennaro, who's a young guy in his 30s, were both kind of on the sidelines this off-season. We worked real hard to get to this point.
"It took us awhile to get going, and there were times when I thought, 'What the heck are we doing this for?' but we stayed at it."
Pro Stock Sedan
After watching teammate Jason Line bow out in round one and quasi-teammate/brother-in-law Ronnie Humphey follow suit in round two, Greg Anderson carried the banner for the Summit Racing team and looked strong doing so. Anderson saved the best for last, running a 6.604-seconds that tied teammate Line for low e.t. of the weekend to defeat Greg Stanfield, whose game 6.651-seconds wasn't nearly enough.
"This is not how we planned it, to have all three Summit cars on one side of the ladder but that's how it fell," said Anderson.
"When you have three great cars on one side, you have a good shot to get one into the final, and that's what we did. We made a couple mistakes on the other two cars, and I feel bad for Jason and Ronnie."
Pro Stock Bike
Though his bike looked different, sporting Nitro Fish colours, the end result was the same for LE Tonglet, who won his second straight event, again by defeating Andrew Hines in the final. Hines got off the starting line first, .012 to .035, but Tonglet was able to ride around him and win the rematch of the Indy final on a 6.92-seconds to 6.97-seconds.
"We're not even thinking about the rookie of the year anymore," said Tonglet.
"We've got a bigger thing, the championship, on our minds. With Nitro Fish behind us, we have a good shot. Hopefully, we just keep going rounds and we can run this good in Dallas."
Next Round
The NHRA is back in action next weekend in Dallas with the O'Reilly Auto Parts Super Start Batteries NHRA Fall Nationals.