John Martin's best Superleague weekend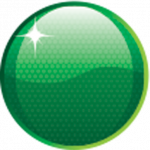 Superleague Formula newcomer Frederic Vervisch (Liverpool) claimed the €100,000 prize for winning the dash-for-cash Super Final, holding off Australian John Martin (Beijing Guoan) and Davide Rigon (RSC Anderlecht).
Starting from fourth on the grid, Vervisch made an incredible getaway to dive into the lead at turn 1 as pole man Robert Doornbos (Corinthians) made a slow start and was then touched into a spin by Tristan Gommendy (Olympique Lyonnais) which ended both drivers' races.
For the remainder of the five-lap event, Vervisch, who, unlike his two adversaries was on old tyres, fought desperately to hold off the Beijing and RSC Anderlecht drivers, using his superior pace out of the last corner to stay out of their reach on the start/finish straight. He crossed the line with an advantage of just 0.471s at the chequered flag.
Martin seemed destined for second place after passing title leader Rigon early on, but he was adjudged to have made the move under yellow flags into turn 1 and opted to give the place back on the penultimate lap to avoid a penalty. Rigon felt his chances of challenging for the lead were spoilt by Martin's illegal move, as he had no more push to pass opportunities remaining by the time he recovered second and couldn't challenge Vervisch for the win.
Regardless, Martin enjoyed one of his best Superleague Formula weekends of all time, qualifying on pole and proving to be one of the fastest over the whole Portimao weekend.
At the end of the final race though, the Australian had to be helped from his car as the draining effects of the flu bug that has plagued him since Friday finally took its toll and left him physically exhausted and unable to attend either the podium celebrations or the post-race press conference.
The Queenslander later admitted he was 'confused' in the final race.
"Even when I was in the medical centre I was feeling the effects of the cold or fever or whatever it is. Normally I go really well in these conditions because it's the same as at home," he said.
"It was a bit unfortunate in the Super Final because I thought it was the last lap and backed off. I couldn't believe it! With the yellow flags, I got a call from the pit but honestly believe that I was past Davide (Rigon) far enough back on the straight that it was my corner. I didn't move back across to block him but took the normal line."