Daniel Ricciardo's title hopes alive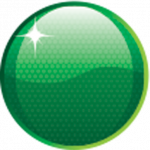 Perth's Daniel Ricciardo will head to the final weekend of the Formula Renault 3.5 Series just three points off the championship lead after a second place finish in the second race at Silverstone.
Ricciardo's Tech 1 Racing mechanics worked until five o'clock on Sunday morning to rebuild his car following his spectacular roll-over in the Saturday race when he was slammed by Jon Lancaster click here.
The Australian then pulled out all the stops in qualifying to claim his seventh pole position of the season.
Second fastest in qualifying, Lancaster was forced to start from the pits after being handed a penalty for dangerous driving for the incident with Ricciardo in the first race.
The Red Bull Junior driver made a perfect start, to lead the race with Brendon Hartley. Esteban Guerrieri took third place and immediately set about the New-Zealander's rear wing.
In a textbook manoeuvre, Guerrieri snuck into second, while Brendon Hartley slid back down the pack, finding himself locked in a scrap with championship leader Mikhail Aleshin. The two drivers collided and Hartley was relegated to sixth place, while Aleshin dropped like a stone to 23rd.
The positions remained unchanged at the end of the mandatory stops; Ricciardo maintaining a solid lead over of Guerrieri.
Guerrieri made an impressive comeback against Ricciardo, who was clearly struggling with his car, the Argentinean trying every trick in the book right up until the final lap. The two drivers took several corners neck-and-neck, Guerrieri finally managing to snatch the lead, along with his fifth win of the season.
"Esteban really made a strong comeback at the end of the race, I held him off as best I could but he was quick," said Ricciardo.
"It would have been nice to pay my mechanics back with a win, so I'm a little disappointed.
"On the other hand, I've taken a few points out of Mikhail Aleshin's lead, so there's everything to play for in the run up to Barcelona."
The final race will be held at the Circuit de Catalunya on 9-10 October.