Craig Lowndes drops back in Safari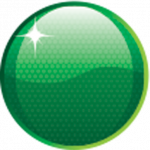 Official timing at the Australasian Safari has been updated following Leg 1, with V8 Supercar star Craig Lowndes and co-driver Kees Weel moved back from first to fifth place in the car division.
An update of results overnight due to late data arrival from the field, has seen a change with Warren and Michael Denham in the lead with a margin of four minutes over Bruce Garland and Harry Suzuki.
Although Tony Quinn and Toni Fever finished in third place yesterday, they have withdrawn from the Safari with a split fuel tank.
Lowndes and Weel in a Holden Colorado are eight minutes behind the leaders.
Leg 2 of Australasian Safari has commenced with the first of two Marathon Days.
Considered one of the world's great endurance events, the Australasian Safari will travel from Southern Cross in the wheatbelt through to the historic Western Australian goldfields, desert, rugged bush and coastal sand dunes, finishing at Esperance.
Check out the video wrap from Leg 1
End of Leg 1 Results : Auto Division
| | | | |
| --- | --- | --- | --- |
| 1 | Warren Denham / Michael Denham | Mitsubishi Triton | 4:56:22 |
| 2 | Bruce Garland / Harry Suzuki | Isuzu DMAX | 5:00:43 |
| 3 | Tony Quinn / Toni Feaver | Mitsubishi Pajero | 5:03:48 |
| 4 | Darren Green / Wayne Smith | Nissan Patrol | 5:04:06 |
| 5 | Craig Lowndes / Kees Weel | Holden Colorado | 5:02:21 |
| 6 | Kerry Turley / Naomi Tillett | Nissan Patrol | 5:05:57 |
| 7 | Reg Owen / Russell Cairns | Nissan Patrol | 5:13:55 |
| 8 |  Neil Dunn / William Dunn | Nissan Patrol | 5:16:02 |
| 9 | Xu Wei Yu / Liao Min | Guang Qi Chang Feng | 5:16:25 |
| 10 | Des Harrington / Richard Harrington | Nissan Patrol | 5:17:00 |