British Formula Ford to go down to wire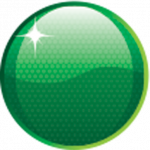 The Dunlop MSA Formula Ford Championship of Great Britain will go down to the wire next weekend at Brands Hatch following a pair of thrilling penultimate round races at Donington Park.
Josh Hill and Dan Cammish took the wins at Donington but it was drama involving title protagonists Scott Pye and Scott Malvern which shook up the championship standings, putting Malvern back on top with two races to run.
Pye finished third in Race 1, well ahead of Malvern, but contact in Race 2 between them, triggered when Malvern was punted from behind into the back of Pye's car, put Pye out at mid-distance. Malvern hobbled home second to return to the top of the championship standings.
As the table sits now, Malvern leads the title by 13 points, however, all drives must drop his two worst results, which means Pye actually has a seven point championship advantage.
The title will be decided next weekend at Brands Hatch where Pye hopes to become the first Australian to win the British Formula Ford crown since James Courtney in 2000. Other well-known drivers to taste success in the famous Formula Ford series are Jenson Button (1998), Russell Ingall (1993), Eddie Irvine (1987) and Ayrton Senna (1981).