Brabham scores Vee-Dub Podium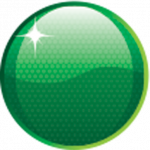 David Brabham showed his skill in dialing into a new car when he made the Scirocco R Cup podium on debut in Germany.
Racing in the eco-friendly German Volkswagen Series, the IRWIN Racing endurance driver finished seventh in the first race and managed to score a podium result in Sunday's second race of the weekend.
Brabham's performance saw him finish higher than fellow Le Mans stars Marco Werner and Frank Biela, the other invited legend drivers. His third place on Sunday also equaled the best performance by an invited legend this year, matching former F1 drivers Martin Brundle and Mark Blundell.
Brabham not only enjoyed his return to the Oschersleben race track, but was impressed with the eco-friendly Volkswagen Scirocco R.
"I had a great weekend and driving in Oschersleben again after such a long time was a real pleasure," said Brabham.
"The Scirocco R-Cup is a great series. Although the cars don't have as much power as a Le Mans sports car, with the push-to-pass button and all the overtaking that goes on, there's never a dull moment behind the wheel.
"I've been thoroughly impressed with the performance of the Scirocco R."
Brabham showed that after almost 30 years of racing he still gets a buzz from his trade.
"It's been tremendous fun racing in the Volkswagen Scirocco R Cup," said Brabham.
"I certainly had to draw on my sportscar experience to battle back through the field after the odd moment.
"My favourite moment was going three wide and taking two places at once down the back straight in the closing stages of race two. I don't think you could have got a piece of paper between the cars. It was good, close racing."
The weekend's double-header race weekend was won by René Rast who qualified on pole and won both of the 14-lap races.
Brabham now focuses on the final round of the American Le Mans Series, at Road Atlanta on October 2, where he is vying for a second successive Championship. He then flies direct to Bathurst for the Supercheap Auto 1000, where he will again team up with Alex Davison and IRWIN Racing.