Bowyer holds out Hamlin in Chase opener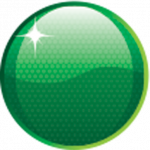 Clint Bowyer has held off a charging Denny Hamlin to win the opening race of the 2010 Chase for the Sprint Cup at New Hampshire Motor Speedway in a tense fuel mileage battle.
Bowyer was one of many cars that aimed to stretch their final stint to over 90 laps to avoid a final splash for fuel, a move that ruined the chances of late race leader Tony Stewart on the penultimate lap when his #14 Chevrolet ran dry.
Bowyer, however, was able to make it to the finish of the 200-lap event, with Hamlin's drive to second place meaning he keeps the points lead. It was a stirring recovery from Hamlin after being spun by Carl Edwards.
"I just had a feeling — this race just felt like (it did) back in 2007, and we did it again," said Bowyer, who broke an 88-race winless drought with the third Sprint Cup victory of his career.
"I thought I could run (Stewart) down, but I was using so much fuel through the middle of the corner that I just had to back down," said Bowyer, who ran out of fuel during his victory burnout.
"I could tell in (crew chief Shane Wilson's) voice — once you get that relationship with somebody, you can tell in his voice how nervous he was, and he sounded pretty nervous."
Jimmie Johnson had a horror start to the chase with a 25th place finish, several laps down due to a wheel vibration problem on the #48 Lowe's Chevrolet.
Marcos Ambrose endured a tough day in New Hampshire today, coming home in 30th position.
After two successive top-ten results, the Australian struggled with an ill-handling car.
"It was one of those days out there," said Ambrose.
"At the start of the weekend we had a quick car in practice, but come race day the handling just wasn't where we needed it.
"It's a shame about the tangle with Paul (Menard), but regardless, it seems like it was never going to be our day.
"We've got to go back to the workshop and reset for next weekend.
"The Monster Mile at Dover is always exciting; it will be good to get back out there into our top-ten form."
The second race of the Chase for the Sprint Cup will be held at Dover International Speedway next weekend.
Here are the video highlights
RESULTS: Sylvannia 300
New Hampshire Motor Speedway (Loudon, NH)
| | | | |
| --- | --- | --- | --- |
| 1. | #33 | Clint Bowyer | Chevrolet |
| 2. | #11 | Denny Hamlin | Toyota |
| 3. | #1 | Jamie McMurray | Chevrolet |
| 4. | #88 | Dale Earnhardt | Chevrolet |
| 5. | #29 | Kevin Harvick | Chevrolet |
| 6. | #24 | Jeff Gordon | Chevrolet |
| 7. | #00 | David Reutimann | Toyota |
| 8. | #39 | Ryan Newman | Chevrolet |
| 9. | #18 | Kyle Busch | Toyota |
| 10. | #77 | Sam Hornish Jr | Dodge |
| 30. | #47 | Marcos Ambrose | Toyota |
2010 NASCAR Sprint Cup Standings
Points Standings after Race 27 of 36
| | | | |
| --- | --- | --- | --- |
| 1. | Denny Hamlin | Joe Gibbs Racing | 5230 |
| 2. | Clint Bowyer | Richard Childress Racing | 5195 |
| 3. | Kevin Harvick | Richard Childress Racing | 5185 |
| 4. | Kyle Busch | Joe Gibbs Racing | 5168 |
| 5. | Jeff Gordon | Hendrick Motorsports | 5155 |
| 6. | Kurt Busch | Penske Racing | 5144 |
| 7. | Jimmie Johnson | Hendrick Motorsports | 5138 |
| 8. | Carl Edwards | Roush Fenway Racing | 5135 |
| 9. | Greg Biffle | Roush Fenway Racing | 5122 |
| 10. | Jeff Burton | Richard Childress Racing | 5118 |
| 11. | Tony Stewart | Stewart Haas Racing | 5106 |
| 12. | Matt Kenseth | Roush Fenway Racing | 5094 |
| 25. | Marcos Ambrose | JTG Daugherty Racing | 2638 |