Mitsubishi takes prologue at Australian Safari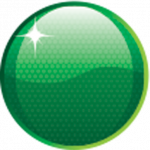 Mitsubishi Pajeros were the standout in the auto division during the prologue stage of the 3,600km Australian Safari outside Southern Cross in Western Australia.
Geoff Olham and co-driver John Doble from the Cairns Coconut team finishing first at 20mins 20seconds, with Tony Quinn and Toni Feaver in the VIP Petfoods team second with a time of 20mins 36seconds.
V8 Supercar star Craig Lowndes along with co-driver Kees Weel finished the Prologue with the fourth fastest time at 20:52 and a few scratches on the Holden Colorado from the tight twists and turns of the course. 
Last week's L&H Phillip Island 500 winner was happy with the time, but said the course for the prologue was a lot tighter than what he had practiced on.
"We had a few first gear corners so I'm hoping tomorrow the stages will open up and we can really get the car going," said Lowndes.
"The Colorado's in good shape, I'm in good shape and I'm enjoying it now that I've been able to actually get in and drive the Colorado again. I'm really looking forward to the days to come."
Last year's second place winner in the Moto division, Todd Smith, will be first on the road in Leg One when the gruelling seven-day event heads out of Southern Cross in the WA eastern wheatbelt today.
Despite coming off his KTM 530 towards the end of the short 19.34km stage, Smith finished 19 seconds ahead of fellow NSW riders AJ Roberts on a Honda CRF 450, and Ben Grabham on his KTM 530.
Smith said he was happy about leading out tomorrow because it meant he wouldn't have to deal with as much dust.
"It's probably a bit harder to be first out – there's no tracks to follow but that's also an advantage as I need to focus on my own navigation and will be less tempted to follow someone else's tracks," said Smith.
Three-time Safari competitor Paul Smith on a Honda TRX700 was fastest in the Quad category at 20:52.
Today's opening leg takes competitors north east to the goldfields town of Leonora with 356.79 competitive kilometres over three stages and a mid-leg service in Menzies.  Total distance travelled will be 579km for the leg.
The course is expected to provide a range of challenges including overgrown tracks, twists and turns through heavy sand, a crossing of the Trans Australia Railway line, salt lakes and heavy ruts, rough mine site roads and rocky terrain.
Considered one of the world's great endurance events, the Australasian Safari will travel from Southern Cross in the wheatbelt through to the historic Western Australian goldfields, desert, rugged bush and coastal sand dunes, finishing at Esperance on Saturday.
Check out the report from the Prologue