Daniel Ricciardo OK after big accident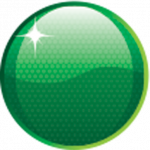 Perth's Daniel Ricciardo has walked away from a spectacular accident less than 100 metres after the start of the first race of the Formula Renault 3.5 Series at Silverstone.
Starting from the second row, Ricciardo made a solid getaway, but ahead Jon Lancaster tried to block-out Esteban Guerrieri. The Englishman lost control of his car and slammed into Ricciardo, who rolled as a result of the violent side impact.
The Australian was unharmed but forced to retire from the race. The pain was felt in the Drivers' Championship.
Mikhail Aleshin finished seventh and is now 15 points ahead with three races to run, including tonight's second race at Silverstone.
"I think that must be one of the shortest races in my career," said Ricciardo.
"When I was waiting on the grid I could see that Lancaster ahead of me was pointing across the grid, so I knew that he was going to go defensive immediately. That sets alarm bells ringing for a driver.
"Sure enough he dived off the right at the start and at first I had a clear path, but then suddenly he was heading for me and just speared into me and sent the car airborne. There's not a lot you can really do in those circumstances.
"It's really bad luck but I've already put it behind me to focus on winning race two tomorrow."
The race was re-started with Guerrieri taking the chequered flag. However, the Argentinean was disqualified for a technical infringement. Therefore Jean-Éric Vergne took his first win in the Formula Renault 3.5 Series, the other podium places went to Albert Costa and Stefano Comini.
Check out video of the accident