Craig Lowndes leads the Australasian Safari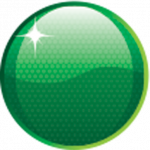 V8 Supercar star Craig Lowndes leads the Australasian Safari in the PWR Holden Rally Team Colorado after the first day of competition in outback Western Australia.
Lowndes used the power of his specially-modified V8 Holden Colorado to good effect, finishing this morning's first special stage a staggering 11 minutes and 41 seconds faster than Queensland's Tony Quinn (Mitsubishi Pajero).
The four-time Bathurst winner and co-driver Kees Weel pushed the gap out by an even further 2 min 5 secs to Quinn in Special Stage 2.
However, the pair fell victim to the promised harder navigational content in the day's third and final stage, losing over two minutes after missing a crucial turn off.
At the end of the day Lowndes and Weel are 8:31 ahead of Bruce Garland and Harry Suzuki (Isuzu D-MAX) with Quinn and Toni Feaver just over three minutes further back. 
"They said at our briefing the event would be a navigational nightmare and that turned out to be the case," Lowndes said.
"We missed a turn off and lost a bunch of time getting back on course – [the road] was overgrown and it was really hard to pick which way it went.
"We lost time, but we are still at the top of the leader board."
Lowndes said despite their time wasting issue late today he was pleased with his first full day of off-road competition.
"Our Holden Colorado is performing faultlessly and Kees is not only calling the pace notes but giving me some off-road coaching at the same time," he said.
"We seem to be working really well together. I'm really looking forward to tomorrow's challenges. There's a long, long way to go, so we'll just see what happens from here on."
Today's schedule saw competitors travel north east to the goldfields town of Leonora with over 350 of the 580 kilometres travelled part of the competitive stages.
Tomorrow's course will start and finish in Leonora, with a 'Marathon Day' promising to be crucial in this year's event.
Unlike other days, only the driver and navigator will able to work on their vehicle at the day's completion, using only the tools and spares carried in the car.
There is also a 30 minute time limit on work making it a difficult task to prepare the car for Tuesday's racing if any major repairs need to be carried out.
A dramatic day in the bikes with first and second motorcycle starters crashing.
Todd Smith managed to get back on the bike uninjured but AJ Roberts, who started second today, did not fare as well, requiring a transport to Kalgoorlie Hospital with a suspected broken wrist, ending his chances of a Safari 2010 podium finish.
Smith managed to complete the stage but trouble struck again when he came off again after losing a back brake, and after finishing the last stage is nursing a sore shoulder. He finished the leg in fifth position.
Two-time Safari winner Ben Grabham had a strong and uneventful day, making it through the stages without any problems, finishing the leg in first position, followed by last year's moto winner Jacob Smith.
The 2010 Australasian Safari finishes in Esperance on Saturday.
End of Leg 1 Results : Auto Division
| | | | |
| --- | --- | --- | --- |
| 1 | Craig Lowndes / Kees Weel | Holden Colorado | 4:52:12 |
| 2 | Bruce Garland / Harry Suzuki | Isuzu DMAX | 5:00:43 |
| 3 | Tony Quinn / Toni Feaver | Mitsubishi Pajero | 5:03:48 |
| 4 | Darren Green / Wayne Smith | Nissan Patrol | 5:04:06 |
| 5 | Warren Denham / Michael Denham | Mitsubishi Triton | 5:04:52 |
| 6 | Kerry Turley / Naomi Tillett | Nissan Patrol | 5:06:07 |
| 7 | Xu Wei Yu / Liao Min | Guang Qi Chang Feng | 5:11:25 |
| 8 | Reg Owen / Russell Cairns | Nissan Patrol | 5:13:55 |
| 9 |  Neil Dunn / William Dunn | Nissan Patrol | 5:16:02 |
| 10 | Des Harrington / Richard Harrington | Nissan Patrol | 5:17:00 |
End of Leg 1 Results : Moto Division
| | | | |
| --- | --- | --- | --- |
| 1 | Ben Grabham | KTM 530 EXC | 4:21:04 |
| 2 | Jacob Smith | Honda CCC | 4:22:33 |
| 3 |  Rod Faggotter | Yamaha WR450F | 4:25:35 |
| 4 |  Shane Diener | KTM 690 Enduro/R | 4:26:37 |
| 5 | Todd Smith | KTM 530 EXC | 4:27:21 |
| 6 | Matthew Fish | KTM 530 EXC | 4:27:43 |
| 7 | Michael Vroom | Honda CRF450X | 4:40:13 |
| 8 | Jose Rodrigues Filho | Husaberg FE570 | 4:43:02 |
| 9 | Peter Costello | Honda CRF 450X | 4:45:27 |
| 10 |  Ivan Eerceg | KTM EXC450 | 4:46:08 |