New Toyota British Touring Car close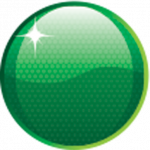 With V8 Supercar chiefs working to encourage new manufacturers into the sport, the UK equivalent, TOCA, has scored a major coup with Toyota lending its support to an entry in the British Touring Car Championship.
Toyota UK in conjunction with UK team GPR Motorsport have released drawings of their new race car part of BTCC's new technical rules.
First images of the Toyota Avensis Next Generation Touring Car (NGTC) reveal the racing concept that will make its track debut in the final round of this year's Dunlop MSA British Touring Car Championship.
Toyota has supplied GPR Motorsport with a donor car and bodyshell to build to the new specifications, which teams will be able to adopt from the 2011 season. James Thompson, a BTCC double champion, will pilot the Avensis NGTC when it makes its first public race appearance at Brands Hatch on 9 – 10 October.
Toyota has no plans to re-enter the championship with a works team, but has been pleased to lend its support to TOCA, appropriately with a British-built car – Avensis is manufactured at Burnaston in Derbyshire, close to the Donington Park race circuit.