What's on the Box?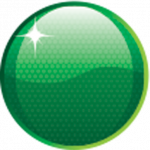 Plenty of LIVE motorsport action on the TV this weekend – headlined by MotoGP.
Bikes
MotoGP heads back to Spain this weekend at Aragon. Qualifying can be seen on ONE HD on Saturday night. LIVE race coverage gets underway on ONE HD on Sunday night with the 125cc class at 6.45pm, Moto2 LIVE from 8pm and MotoGP LIVE from 9.30pm.
IndyCars
The IndyCar Series heads to Motegi in Japan this weekend. Will Power has been out of luck of late on the ovals, but the Toowoomba racer is determined to increase his championship lead this weekend. Check out the LIVE race coverage on ESPN from 1pm Sunday.
NASCAR
LIVE NASCAR Racing this weekend is from Loudon in New Hampshire. Truck Racing can be seen LIVE on Foxsports from 4.30am Sunday morning. The first race of 'The Chase' – the Silvania 300 is LIVE on Foxsports from 2am Monday morning.
Other
There's plenty of international motorsports action this weekend. LIVE coverage of the World Touring Car Championship from Valencia can be seen from Saturday evening on Eurosport with qualifying from 11pm. Warm-up plus both races are LIVE on Eurosport on the Sunday evening. Also LIVE from Valencia is Formula 2 on both Saturday and Sunday nights. Daniel Ricciardo will be out to take the lead in the World Series by Renault with LIVE race coverage from Silverstone at 10pm Saturday night. The FIA GT1 and GT3 from the Algarve Circuit in Portugal can be seen on LIVE on Foxsports early Sunday morning and Sunday night. Also look out for coverage of the Under 18 World Karting Championships from Spain on Eurosport.
Drags
The NHRA heads to four-wide racing at Charlotte for the O'Reilly Auto Parts NHRA Nationals. Final eliminations can be seen on ESPN on Monday from 2pm
For the full TV guide click here