V8's dark horses score career bests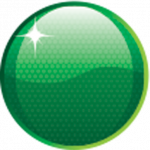 While the 2010 L&H 500 will remembered for the victory for 'the legends' – Craig Lowndes and Mark Skaife – there were a couple of outstanding performances at Phillip Island.
Tim Slade and Jack Perkins (#47 Wilson Security Racing) and Jonathon Webb and David Russell (#19 Dick Johnson Racing) finished fifth and sixth respectively – a fine effort alone, but also the best results of their young V8 careers.
Both cars ran faultlessly, racing and passing some of the more fancied entries.
But was it overachieving or meeting expectation? Slade said that the Island result was a bonus.
"Jack and I said all along that we wanted a top 10 finish but a top five would be a massive bonus," Slade said.
"We couldn't really ask for a better result. It's a massive credit to the guys in the team, the car was faultless all weekend and Wes (McDougall) did a great job set-up wise and Alistair (Grey) with strategy.
"I think the only way we could have finished any higher up is if we rolled the dice like the Jason Richards car but we weren't in a position to do that."
Co-driver Perkins was happy with his personal performance, given that his limited V8 seat time this year.
"I passed a lot of good drivers, it was actually pretty cool to be out there mixing it with those guys that I have been watching all year and to go out there and race against them and ultimately be ahead of them," he said.
"It was a great achievement for me personally and Tim.
"I am really looking forward to Bathurst now, we can only do better than fifth!"
For the Mother Energy Drink-backed entry of Webb and Russell, sixth place was another personal best. The only issue the pair had was a late-race clash with the #55 The Bottle-O Racing entry of Paul Dumbrell and Dean Canto.
Russell, who last drove in a V8 enduro in 2003 at Bathurst, said that after some initial difficulties at the start of the weekend, sixth place was a terrific result.
"We had our fair share of challenges thrown at us to find the right set up for the ever-changing track conditions this weekend but we constantly improved the car and learned a lot along the way which will help us at Bathurst," Russell said.
"Webby and I worked very well together and he did a fantastic job today, the DJR boys didn't miss a beat. This team is a class act and I am privileged to be racing with them in the enduros."