Australian Rally great remembers Brock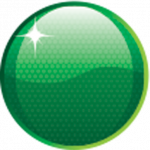 Australian Rally Champion Ed Ordynski rates the Round Australia Trial with the late Peter Brock as one of his greatest career memories.
Ordynski teamed up with Holden and Peter Brock for the Round Australia Trial in 1995, an event that the 1990 Australian Rally Champion eventually won.
"I would have to rank it (Round Australia Trial) as one of the best events that I've been in," said Ordynski.
"It was a great opportunity to do something with Holden and I knew they'd put a good team together. They were so committed, which was inspiring. It carried me the whole way.
"As for Brock, I can't say enough, what an amazing team mate he was. Your team mate always wants to beat you first, but he was amazingly supportive.
"By Darwin, with the majority of the event over, my car was the only car capable of winning. Brock offered me everything I needed to win, he was wonderful."
Ordynski had a highly decorated Rally career but only drove a V8 Supercar once, in 1995, racing at Sandown and Bathurst.
For more with Ed Ordynski CLICK HERE for today's edition of 'Where are they Now?' – only on Speedcafe.com.au