Old and new tyre companies join WRC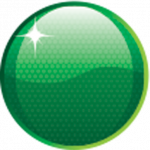 The 2011 World Rally Championship will have two tyre suppliers – one that is well known and the other is brand new!
After Pirelli won the contract to supply Formula One from next year, and the Italian firm's disapproval of the WRC tyre regulations for the 2011 season and beyond, which included open competition; Michelin has confirmed they will return to the WRC scene and it's anticipated it will supply rubber to the factory entries of Ford, Citroen and Mini.  
Joining the French giant will be a brand-new tyre maker, Chinese company DMACK.
'Michelin's application was prompted by the FIA's decision to open the championship to more than one tyre manufacturer and by the likelihood of a rule change,' read the Michelin statement.
'Racing offers Michelin's teams the opportunity to validate their technological innovations in the most extreme conditions of use. These innovations will then be transferred to street tyres, thereby helping to improve the performance balance and lower the environmental impact of Michelin's products. Motorsports also provide a powerful incentive for Michelin to further its mission of ensuring sustainable mobility.
'That's why Michelin supports the FIA in its commitment to integrating a more responsible vision of rallying by reducing the number of tyres used in races, beginning in 2012. This is in line with an environmental approach that Michelin has been pursuing since 1992, when it introduced its first fuel-efficient tyre.'
DMACK expects tyres to be available for competitors to test from the end of October.
The all-new firm is aiming to supply privateer crews with tyres manufactured by Shandong Yongtai Chemical Group in its state-of-the-art facility in Dongying, China.
"This is a golden opportunity for DMACK Tyres to enter the FIA World Rally Championship market and the supreme competitive challenges and excellent brand exposure it has to offer," said Dick Cormack, DMACK's motorsport director.
"Technically the new regulations are very achievable for a new manufacturer and we based our proposal on bringing a very strong and durable product to the championship – we also wanted to help encourage more entries into the events by offering a two-tier pricing structure.
"Ongoing testing of the WRC tyres is taking place at our research facility in China and at the hands of our test driver Mark Higgins. As the first Chinese tyre manufacturer to enter the WRC, we see the opportunity to take the DMACK and Yongtai brands to a whole new level."