Mini WRC entry hits the test tracks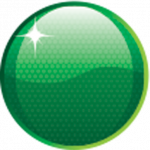 Mini's World Rally Championship debut might not be until mid 2010, but the car has been involved in its first real gravel test in Portugal this week.
Former Ford and Peugeot works driver Markko Martin has been at the wheel which is scheduled to conclude prior to the weekend.
The new Countryman only completed its shakedown phase at Prodrive's private proving ground in Warwickshire (UK) during the week prior to heading to Portugal.
This initial part of the car's test and development programme took place with the engineering team driving the car over four days, primarily on tarmac, but also including several kilometres on loose surfaces and Prodrive's low grip facility.
Markko Martin has been driving the car during the Portuguese test, while Mads Ostberg and Terry Kaby drove the Mini at the shakedown.
2000 and '02 World Rally Champion Marcus Gronholm is tipped to drive the Countryman prior to the conclusion of the Portugal test session.
"As with any totally new car, it is vital to take time to ensure all the systems are working as intended," said David Lapworth, Prodrive technical director.
This first test car is running with an interim body and aero package, while design of the final World Rally Car bodywork is underway.
Check out the video from Portugal test