Ingall hopes for 'left field' 1000 winner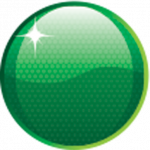 Former Bathurst 1000 winner Russell Ingall thinks that the winner of this year's Supercheap Bathurst 1000 will be a 'roughie' – and the favourites won't enjoy the success they had at last weekend's L&H 500 at Phillip Island.
The 1995 and 1997 Bathurst winner says that due to the new rules that don't allow regular drivers from teaming up in the same car, the race-winning options are wide open.
The 'Enforcer' even went as far to say that he expects to see carnage unfold at Mount Panorama …
"I reckon we're going to see a lot of egos get knocked around, and a lot of cars knocked around," said Ingall, who teamed up with Paul Morris in the #39 Supercheap Auto Bathurst 1000 at Phillip Island to take eighth place.
"With the different format, with a lot more of the part time drivers in the category because you can't pair up your top drivers, it has just thrown it wide open.
"I can't believe how many combinations could have won the Phillip Island race.
"It's going to be greet. It is great for the sport. Of course I'm hoping we're going win it, but I'm hoping that a team and driver combination from the left field will win it – and that's quite possible."
The Supercheap Auto Bathurst 1000 will be run on October 7-10 at the world renowned Mount Panorama circuit.
Check the video of Ingall speaking at Mount Panorama