Grant Johnson secures backing for Bathurst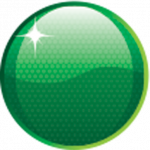 West Australian Grant Johnson has secured backing from Armor All for Round 6 of the Yokohama V8 Utes Series at Bathurst.
The current V8 Utes series leader has been operating on a 'round-by-round' basis so far this year due to a shortfall in sponsorship funds, however, it hasn't affected his pace, and the Hi-Tech Motorsports driver says that he is looking forward to attacking Mount Panorama with some genuine support.
"This is both very exciting and a tremendous relief," said Johnson.
 "We've been a round by round proposition this year due to the lack of sponsorship resources, but to have the support of a market leader for Bathurst is unbelievable."
Armor All is using its support to promote the next year's Armor All Bathurst 12 Hour (February 4-6, 2011).
The early commitment from Armor All means that Johnson, who won last weekend's round at Phillip Island, has the luxury of being able to mentally prepare for the Bathurst event without the added pressure of securing sponsorship dollars.
"It makes a huge difference," admits Johnson.
"When you can go into an event and concentrate 100 percent on driving the car to the best of your ability. That's one of the big benefits of racing with Hi Tech Motorsport too, all I have to worry about on race day is getting the most from the car as a driver."
The Armor All deal is a one-round proposition and Johnson is humbled by the opportunity.
"Armor All are a worldwide market leader," he said.
"It has a significant marketing impact across Australia with their extensive involvement in V8 Supercars and V8 Utes. To be able to represent a company like that at an event like Bathurst is an honour that I don't take lightly."