Ed Ordynski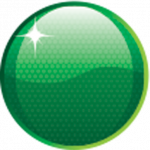 Make no mistake Ed Ordynski is one of the biggest names ever to have raced Rally cars in Australia.
Ordynski had a remarkably successful career with the majority of his results coming in the competitive Group N (showroom production car ) category.
He was first in Group N at Rally Australia a staggering eight times, including six in a row between 1991 and 1996, he was the Australian Group N Rally Champion four times, he won the outright Australian Rally Champion (ARC) in 1990 – driving a Group N car – and he was runner-up in the 2003 ARC at a time that the Championship was at its strongest.
Ordynski's career technically started in 1974; he spent $200 on an old Toyota Corolla while studying for his school teaching qualifications and spent every weekend possible honing his skills.
"Right back as a primary school kid I was looking at car magazines, looking at Ford Escorts sideways on the dirt, I always followed it," Ed Ordynski explained to Speedcafe.com.au.
"I loved the look of rallying. I first thought that I'd love to compete at Bathurst but Rallying was so much easier to get into, you could buy any type of car and enter an event.
"Once I did my first rally I just loved it."
Ordynski obviously had talent; he won the South Australian Rally Championship in 1986 and then in 1989 he won the Group N category at Perth's Rally Australia. He was the first Australian to win at international level.
"Winning at Rally Australia was unbelievable, the major turning point in my career, it allowed me to go from part time teacher to full time, professional rally driver," said Ordynski.
"It opened up the doors, it was extraordinary.
"I entered the event because I'd always dreamed of racing in a World Championship rally.
"We sunk some of our own funds in and went there with a plan of going as best we could.
"We were 20 minutes ahead of the team that went on to win the Group N World Championship that year. It was quite a shock to be that competitive."
Competing in the Australian Rally Championship during what was arguably the golden age of the sport, Ordynski enjoyed the competitiveness of the sport.
"If you look at the era from the mid-1990's through to the early 2000s we had Subaru, Toyota and Mitsubishi who were all heavily involved in the sport, along with Ford," said Ordynski.
"In that era it was very difficult to break into the top 10, quite often two minutes covered first to tenth.
"There were twenty really capable crews' it made it a special time for the sport. The Group N was huge in those days, it was a great era."
It is Ordynski's Group N success that makes him stand out. Eight wins from 11 Australian World Rally Championship starts, including six in a row, is a record that will most likely not be broken.
"It was a remarkable era," said Ordynski.
"I think it goes back to that 1989 event, it was clear from our little part of the world that to get the resources to do the job properly (in ARC) you needed to be top dog at your home event.
"For a lot of local competitors it was the first time we'd competed on those narrow, ball bearing roads in Western Australia. It's fair to say they weren't to the liking of most, there was plenty to hit and they were difficult stages.
"We took the attitude that while everyone found the roads really difficult we might as well really like them.
"I became an expert on them. Certainly through to the late 1990s it was a real specialists rally, it was easy to hit something.
"It was the focus event of the year for me.
Outside of Rally, Ordynski has raced V8 Supercars (coming ninth in the 1995 Sandown 500), 12 hour races with touring car greats George Fury and Win Percy and in 1995 won the 20,000km Round Australia Trial with Peter Brock as team mate.
"I would have to rank it (Round Australia Trial) as one of the best events that I've been in," said Ordynski.
"It was a great opportunity to do something with Holden and I knew they'd put a good team together. They were so committed, which was inspiring. It carried me the whole way.
"As for Brock, I can't say enough, what an amazing team mate he was. Your team mate always wants to beat you first, but he was amazingly supportive.
"By Darwin, with the majority of the event over, my car was the only car capable of winning. Brock offered me everything I needed to win, he was wonderful.
"As for V8s, by the time I had my first race in a V8 I was 40, it wasn't the time to start a new career.
"Straight after the Round Australia win Mitsubishi offered me a three year contract.
"I had a love of Rallying and it was a good deal, so I would have been a mug not to take it.
"I don't regret not saying yes to further opportunities with V8s, Mitsubishi was better for me and I was loyal."
While most drivers do everything they can to race a V8 Supercar, Ordynski's focus was purely on Rally.
"Sliding the cars into corners, backing it into corners, if you don't enjoy the feeling of sliding the car, then it isn't the sport for you – I loved it," said Ordynski.
"Turning the car 30 or 40 metres prior to the corner and coming out straight is a fine art.
"Being able to look so far ahead and at quite an angle is exciting – there is nothing better."
In modern V8 racing, drivers are professional; they don't need to have jobs on the side. After starting out as a teacher, Ordynski was able to race Rally cars professionally, a lifestyle that he loved, but one that is not offered to current day rally drivers.
"I was well paid to drive, it was part of that golden era that thanks to the support from the manufacturers, but you don't see it now," said Ordynski.
"I did all the corporate events, organising a lot of them.
"I organised drive days and car launches for Mitsubishi, it was a great part of my career.
"I was very fortunate I had a contract to race for Team Mitsubishi Ralliart and another contract with Mitsubishi Motors to do all those other things."
As for racing, Ordynski hasn't driven since February 2005 (when Mitsubishi suddenly and immediately pulled out of motorsport globally).
After retiring he Chaired the Rally Commission, worked with Motorsports Training Australia and had a couple of one-off drives. These days he spends more time with his family and does some eco-driving, but has no plans to return to racing.
"I am retired, I'm having a quite life," said Ordynski.
"I used to travel eight months of the year and used to put things off, say to the wife that we'd do this or that after I'd finished driving.
"Late last year I went into the global green eco-challenge driving from Darwin to Adelaide driving a Hyundai Santa Fe.
"We won the SUV category doing 5.1 Litres per hundred kilometres, which is an astounding figure.
"As a result I wrote an article and now write for Eco Car magazine every issue.
"I have no plans to race again."
Ordynski recently put his eco-driving to the test with a Hyundai i20 from challenge from Sydney to Brisbane —- ane beyond