David Brabham in Germany for VW Cup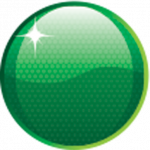 Fresh from his V8 Supercar driving duties with IRWIN Racing at Phillip Island last weekend, David Brabham has flown directly to Germany to debut in the Volkswagen Scirocco R Cup.
The series is a Volkswagen one-make championship featuring the Scirocco R, a 2.0 litre four cylinder car with a TSI engine that runs on bio-CNG. Bio CNG reduces CO2 emissions by 80% compared to conventional engines making it an extremely eco-friendly championship.
Brabham will drive the Scirocco R at Motorsport Arena, Oschersleben (150km west of Berlin), in the penultimate round of the series for the first time this Friday, followed by two races over the weekend.
Brabham, who leads the American Le Mans Series Championship (AMLS) with one round to go and is due to return to Australia in October for the Supercheap Auto Bathurst 1000, is looking forward to returning to Germany and racing a Volkswagen.
"It's a pleasure to return to racing with Volkswagen," said Brabham.
"Our relationship goes back to 1989 when I won the British F3 Championship and the Macau Grand Prix.
"It's also really nice to be heading back to race in Germany – I still have fond memories of my 2000 win at the Nürburgring 1000km with Panoz."
 
One of the key factors that attracted Brabham to the VW Series was its eco-friendly credentials. The series is dubbed the most environmentally friendly Cup Series in the world.
 
"The eco credentials of the Volkswagen Scirocco R are truly impressive," said Brabham.
"As a Green Racing Ambassador, it's something that means a lot to me. It's certainly an area the motorsport community needs to focus on and Volkswagen has been setting the standard."
When Brabham returns to IRWIN Racing in October he will have raced three very different race cars in the six weeks leading into the 'Great Race', including American Sportscars (ALMS), Volkswagens and V8 Supercars.
"The great thing about this stage in my career is being offered such wonderful opportunities to race in high profile events across the world," said Brabham.
"I've just come back from a four-week trip and a touring car race in Australia.
"Although driving the front-wheel drive Scirocco will be a new experience for me, I am very much looking forward to driving a car with such impressive green technology in a series that boasts really close racing."
Brabham will race in the Scirocco R Cup Series this weekend followed by the final round of the American Le Mans Series on October 3. Brabham will fly direct from the US to Bathurst for the Supercheap Auto 1000.