Australian Grand Prix cops big loss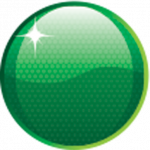 McLaren driver Jenson Button left this year's Formula One Australian Grand Prix at Albert Park with 25 points, but Victorian taxpayers have been slugged again.
The Australian Grand Prix Corporation's annual report tabled in the Victorian parliament today, posting a $49.2 million loss in 2010, the biggest loss in five years and more than double the amount lost in 2006.
Despite another financial fuss surrounding the AGP, Victorian Major Events Minister Tim Holding told The Age that the race was still worth having.
"The economic benefit to Victoria far outweighs the cost of staging the Formula 1 Grand Prix," he told The Age.
"The race was seen by about 12.8 million people in Europe this year and the massive television exposure that the Melbourne Grand Prix receives has helped to build our world-wide reputation as a great place to visit and a great place to live.
"This year's Grand Prix attracted the biggest crowd in five years and a television audience of 4.6 million in Australia, and with Mark Webber in such good form we expect that next year's Grand Prix will be even more exciting."
The Victorian Government has held a contract to host the Australian Grand Prix since 1996 and has another five years on its current agreement.
On heraldsun.com.au today's (Melbourne's News Limited newspaper), a poll was run asking viewers 'Is the Melbourne GP a waste of taxpayer's money?' At 8pm on Thursday evening, over 3000 people had voted, with 60 percent saying yes, and 40 percent no.
The news is contained among 217 annual reports released today by the State Government.