Hamlin and Johnson head Chase showdown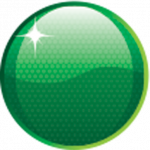 The 12-driver field for the 2010 Chase for the Sprint Cup
The Chase for the Sprint Cup kicks off this weekend in New Hampshire with attention focused on reigning four-time Sprint Cup Series champion Jimmie Johnson as he aims to win his fifth consecutive title.
After last year becoming the first driver in NASCAR history to win four consecutive titles, Johnson now seeks to further cement his place in history aboard the #48 Lowe's Chevrolet of NASCAR superpower Hendrick Motorsports.
Heading into the Sylvania 300 at New Hampshire Motor Speedway this weekend, Johnson admits that he has had his mind set on this first race of the Chase all season, with the #48 team famous for stepping up a gear in the all-important Chase races.
"New Hampshire has been on everyone's mind since Daytona," said Johnson.
"As you start to lock in and know that you are going to lock in, you really draw all attention to that race and then all the races following. We have been looking at Loudon and we feel very confident with the Loudon race track because we won there in the spring and we had a very dominant car throughout the day.
"So it's top of mind for us too and we have been doing some testing too and I think the performance we had in Atlanta was a great step for this team at the 1.5 mile tracks. So hopefully we have got momentum and performance coming at the right time."
The man most likely to topple the dominance of Johnson and crew chief Chad Knaus is Denny Hamlin, who is the highest seeded driver heading into the 10-race Chase playoff. Hamlin's points tally has now been reset to 5060 by virtue of his six wins so far this season, with Johnson now sitting on 5050 thanks to his five race wins.
The all-dominant team of Rick Hendrick was placed first, second and third in last year's title race, but this year their form has slipped slightly, with Joe Gibbs Racing and Richard Childress Racing clawing back ground.
Johnson is the only driver to have made all seven of NASCAR's Chase playoffs since the unique format was introduced, but Hamlin also enjoys an unblemished Chase record, having made the cut-off in all five of his seasons in the #11 Fedex Camry.
Hamlin feels that this year is the first where he can genuinely challenge Johnson for wins week-in, week-out.
"We have won at three or four of the Chase tracks during the course of my career, and that's encouraging for us," said Hamlin.
"Never through the course of my career have I ever felt that anywhere I show up, I could win. With the exception of a road course, I feel like I can run top-5 there, but I've never felt like I could just win anywhere I went, until this year. And especially at this point now, the confidence level is pretty high."
A man to watch, especially for Australian racing fans, will be Marcos Ambrose, who enters his final 10 races with JTG Daugherty Racing, the team that gave him his big break in NASCAR back in 2006.
Ambrose was 10th two weeks ago at Atlanta and then fifth last weekend at Richmond, giving him a great deal of momentum heading into the Chase races, beginning with this weekend's race at the one-mile flat oval in Loudon, New Hampshire.
"I like Loudon – it's a great track," said Ambrose.
"It's a lot of fun to go around that place and it's a really fast feeling race track. The corners are pretty flat, but you carry a lot of momentum. It's a big one-mile flat track and there's not many of those in the country.
"You really have to be brave getting into the corner because you know it's going to be loose getting in and somehow get it around the track. It's a good, fun place to race and I look forward to going up there."
Ambrose sits 24th in point with 10 races remaining, having risen from as low as 30th in the mid-part of the season. No doubt Ambrose will be keen to overhaul his team-mate for next year at Richard Petty Motorsports, AJ Allmendinger, who sits ahead in 22nd place.
Chase for the 2010 NASCAR Sprint Cup
Points entering Chase Race 1 at New Hampshire
| | | | | | |
| --- | --- | --- | --- | --- | --- |
| Pos | No | Driver | Team | Car | Points |
| 1. | #11 | Denny Hamlin | Joe Gibbs Racing | Toyota | 5060 |
| 2. | #48 | Jimmie Johnson | Hendrick Motorsports | Chevrolet | 5050 |
| 3. | #29 | Kevin Harvick | Richard Childress Racing | Chevrolet | 5030 |
| 4. | #18 | Kyle Busch | Joe Gibbs Racing | Toyota | 5030 |
| 5. | #2 | Kurt Busch | Penske Racing | Dodge | 5020 |
| 6. | #14 | Tony Stewart | Stewart-Haas Racing | Chevrolet | 5010 |
| 7. | #16 | Greg Biffle | Roush Fenway Racing | Ford | 5010 |
| 8. | #24 | Jeff Gordon | Hendrick Motorsports | Chevrolet | 5000 |
| 9. | #99 | Carl Edwards | Roush Fenway Racing | Ford | 5000 |
| 10. | #31 | Jeff Burton | Richard Childress Racing | Chevrolet | 5000 |
| 11. | #17 | Matt Kenseth | Roush Fenway Racing | Ford | 5000 |
| 12. | #33 | Clint Bowyer | Richard Childress Racing | Chevrolet | 5000 |