Bruce Garland out for sixth Australian Safari win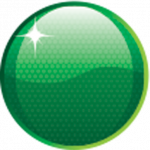 Five Australian Safari wins aren't enough for Bruce Garland. He wants more and his mission is to make the Isuzu D-MAX the first diesel to win the 25th Australasian Safari.
The off-road Rally Raid starts in Perth on Saturday and finishes in the southern Western Australian coastal town of Esperance the following weekend.
The new 3600km course, through the remote and rugged WA outback, has been described by event officials as 'a little bit nastier' than last year's' but that won't faze Bruce and long-time navigator Harry Suzuki.
Class winners at the 2009 Dakar Rally in South America, the pair was third outright last year, first diesel, in the Australian Safari.
This year Garland has a new ute that is lighter, stronger, faster and better handling than its predecessor.
Based around the D-MAX's steel cab, chassis frame and 3.0 litre turbo-diesel engine which is half the capacity of the racing V8 petrol engine Craig Lowndes will use in the Holden Colorado with Kees Weel.
The 3.0-litre turbo diesel engine produces approximately 630Nm of maximum torque and around 192kW of peak power, increases of 75 and 60 per cent, respectively, on the standard D-MAX engine.
"This new D-MAX is sensational. It's just light years ahead of those we took to Dakar," said Garland.
"We used to have planes with propellers; now we have a jet! But it's not just about making it faster – it's still got to be strong, and this ute is better in all areas than the previous utes. I'm really happy with it."
Garland and his crew tested the D-MAX en route from Sydney to Perth. High-speed work on private property at Broken Hill and some sand plugging on the Nullarbor – including getting bogged deliberately to hone recovery skills.
"We've really drawn on all our existing Dakar experience to build this ute and it's a ripper," said Garland.
"We love doing the Safari and we've had a lot of success there, so Harry and I are really looking forward to taking the new D-MAX into battle and hopefully coming away with another win."
Garland's entry for the 2011 Dakar Rally has been accepted, but he is still chasing further sponsorship to ensure he has the full resources required to be successful in South America.
"It's not an event you rush into under-resourced and under-prepared," said Garland.
"It's a long, hard, dangerous event that pushes cars and crews to absolute breaking point. I don't tackle any event unless I am confident we are fully prepared."
Check out Garland and Suzuki in action at the 2009 Australian Safari