Allan Simonsen to get pre-Bathurst test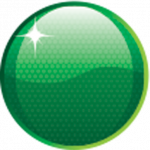 Castrol EDGE Racing's endurance driver Allan Simonsen will get a familiarisation test in the #51 Commodore at Queensland Raceway before teaming up with Greg Murphy for the Supercheap Auto Bathurst 1000 next month.
The Danish sportscar ace will compete in a British GT race at Brands Hatch next weekend before flying directly to Australia where he'll be strapped into the Castrol entry for a brief reacquaintance with a V8 Supercar.
Simonsen raced with TeamVodafone last year, pairing up with James Thompson in the second Triple Eight entry.
This year is different. The likely Dane is slotting in alongside Murphy – a noted Bathurst specialist – and despite Murph's horror season, the four-time Bathurst champ can not be discounted at Bathurst.
Simonsen, 32, told Speedcafe.com.au that the QR test will be a huge benefit before attacking Mount Panorama.
"The test will be a major advantage for me. It will be nice to be able to get in and get a few laps in before we head up onto the mountain," he said.
"Luckily for me, I was only up there six months ago for the Bathurst 12 Hour, so it will be familiar to me and it should be a lot of fun."
While Simonsen has become a once-a-year specialist, he is confident that he'll be able to do the job required for Murphy and the Paul Morris Motorsport team.
"I know the V8s pretty well now," said Simonsen, whose best result is fifth place with Richard Lyons in the 2007 race.
"I've been to Bathurst so many times, so it shouldn't be a problem. I guess, the way the format is where the main drivers can't team up, you have to be in a very supportive role.
"It would have been nice to be at Phillip Island, but that was not possible.
"There will probably be even less track time than what I'm used to, so experience is important."
Simonsen calls his chance to drive with Kiwi hero Murphy as "unique."
"I have a very unique opportunity with Murphy this year. He has always done very well there, won the race four times and he always goes like a jet everytime he comes up there," Simonsen said.
"I want to try and support him as much as I can to do what is needed to give his year a boost."