Kelly boys want your car for Bathurst trip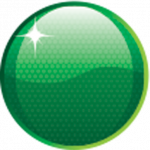 Do you have a General Motors road car that you'd sell to Todd and Rick Kelly so they can drive to Bathurst?
The Bathurst champion brothers are adding a twist to their annual road trip to the famous Mount Panorama circuit by asking fans and Nova FM listeners to find the car that will get they will drive to Bathurst this year for the Supercheap Auto Bathurst 1000 on October 7-10.
Todd and Rick are offering between $2,000 – $4,000 (price negotiable) to buy a Holden (or any other General Motors vehicle) for the trip.
"Last year we had my matte black 1953 Chev and that was a lot of fun. We drove half way one day and the other half the next," said Rick Kelly.
"We normally buy it and make sure it can do enough kilometres for the trip, at the very least to get up there in one piece, because there would be nothing worse than sitting in Wagga and watching the race without us being there because we've broken down!"
Requirements for cars submitted for consideration are:
– has to be a GM product (if not Holden can be Chevrolet, Vauxhall etc)
– Large size car
– Pre '75 would be ideal
– Original condition
– Good working order (has to do 2000 km without trouble)
The Kelly brothers will have a Bathurst send off party at their Kelly Racing headquarters on Sunday 3 October where the car will be unveiled to the public for the first time.
"We will unveil the car, cook some snags and everyone can check out the workshop before waving the two team transporters and the drivers off on our merry way," said Rick Kelly.
To submit cars you would like to sell to Todd and Rick for this year's Bathurst road trip just visit the Nova FM website by CLICKING HERE
Submit a photo of the car and a brief description so that Todd, Rick and Nova FM breakfast host Dave Hughes and Kate Langbroek can make the final decision on what the boys will drive to Bathurst this October.
"Imagine if you got to say to people 'the Kelly brothers bought my car … you might have seen them on the news last night … broken down'," said Kate Langbroek.