The latest edition of Kart-X is available now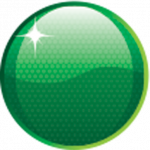 The latest edition of KartX is available now.
The tenth issue of the free online magazine is jam-packed with news, views and
 amazing photos from Australian and international karting.
KartX #10 is a must read. It wraps up all of the action from the Rotax Nationals held in Ipswich, takes a look at both the City of Adelaide and City of Melbourne Titles held over the past month.
The online read also looks at a comparison between two of the leading Pro Gearbox (KZ2) engines, the Maxter versus the TM.
This month's edition checks out the overseas CIK Championships, and Kel Tresder gives the readers some thoughts on his newest role in the sport as a part of the International Karting Committee.
To view KartX#10 CLICK HERE