Skaife, Ingall, Courtney visit Mount Panorama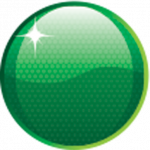 Mark Skaife, Russell Ingall and V8 Supercars Championship Series leader James Courtney have made a flying visit to Mount Panorama, Bathurst, today.
With just 25 sleeps until the 2010 Supercheap Auto Bathurst 1000 roars into life, the trio arrived at Australia's most famous race track with their race engineers for a track inspection.
Fresh from his win with Craig Lowndes at the L&H 500 Phillip Island on the weekend, five-time Bathurst 1000 winner Skaife said that it was a good chance to reacquaint himself with the track that has given him so much success.
"The Supercheap Auto Bathurst 1000 is approaching fast, so it was great to get the opportunity today for a pre-race track inspection with our engineer Jeromy Moore," Skaife said.
"We've familiarised ourselves once again with every aspect and angle of the track looking at it aerially from helicopters and then also by land."
Between TeamVodafone's Skaife and Lowndes, the pair has nine Supercheap Auto Bathurst wins – more than any other driver pairing in this year's field.
Skaife and Lowndes got back to the winning ways at the Island, and Skaife hopes they can continue that form into next month's 'Great Race.'
"After our win at the L&H 500 at Phillip Island on the weekend, Lowndesy and I are pumped for next month's Supercheap Auto Bathurst 1000," he said.
"It's no secret that we've been each other's biggest rivals for a number of years, so 'having each others backs' again, is an amazing experience."
While at Bathurst today, the drivers also made an impromptu visit to students at Assumption School, Mitre Street.
The countdown is on to Australia's ultimate motor race, the legendary Supercheap Auto Bathurst 1000.  From 7-10 October Mount Panorama will play host to 62 V8 Supercar drivers looking to claim the most prestigious accolade in Australian motorsport, the Peter Brock Trophy.
Other attractions at Bathurst this year includes the 30-year anniversary to commemorate Dick Johnson's race-ending encounter with 'the rock' and the outpouring of Aussie support that followed.
Australia's best known racing team Holden HRT is also celebrating 20 years and Ford fans will mark 50 years of their beloved Ford Falcon.
Support categories will include the Fujitsu V8 Supercars Series, Touring Car Masters, GT Championship and the V8 Ute Series.
And just to get you in the mood, here is a classic pit straight incident at the start of the 1984 Bathurst 1000 …