Monster seeks future expansion in V8s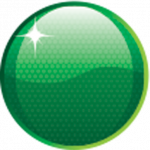 Monster Energy Drinks wants to be a serious player in V8 Supercars – if it can find its place.
The energy drink company has become a fringe player in Australian circuit motor racing, with personal sponsorships of V8 champions Jamie Whincup and Greg Murphy. Monster is also a personal backer of young guns Chaz Mostert (Formula Ford) and David Sera (karting).
Monster, distributed under license by Schweppes Australia, also backs the Castrol EDGE Commodore of Murphy, and is activating its support of Australian racing through its Monster truck and girls, which it takes to most circuits.
Furthermore, Monster has shown interest in taking its #1 Aussie racing star Whincup overseas for a one-off drive in an international racing series – likely in America, in the future.
Personal sponsorships are all part of the company's plan, associating itself with popular drivers and pretty girls, rather than spending large on a full-car V8 Supercar sponsorship.
But that's not to say it isn't considering a larger program.
In an perfect world, Monster would sponsor Roland Dane's TeamVodafone, but due to restrictions with the amount of 'minor sponsors' allowed on the #1 and #888 Commodores of Whincup and Craig Lowndes, Monster couldn't squeeze on this year.
Next year? Maybe, but Monster's events and sponsorship manager David Ellis told Speedcafe.com.au that being a major backer is on his radar.
"Yes, we're thinking about that, but we're really happy with Roland Dane and the Triple Eight boys," he said.
"They've got a great sponsor with Vodafone and at the end of the day, we want to be with Roland. That's the team to be with, alongside Jamie as our main guy.
"If we need to wait our time to be in a position to be on the car, then we'll have to wait our time out. We don't want to be at the back of the grid."
Ellis says that he'd rather keep the brand at the front with TeamVodafone in a minor way, than have a major presence at the back of the pack.
"It's a little bit hard because it's so competitive. There's not much between first and 10th," he said.
"We're not going to get our own car at the moment. We've looked at it, but the competitive options are slim. We'd rather wait our time. For us, it's about taking steps. We're slowly getting in.
"There's a lot of teams that would like to paint their cars black and green, and I won't deny that, but we're really happy with Roland, Pete Jamieson (Triple Eight Commercial Manager) and the guys at Triple Eight."
Getting involved in a big way might be proving difficult, but one complication that Monster has is working with and around V8 Supercars Australia.
Before the Sucrogen Townsville 400, V8SA announced a new major sponsorship deal of its own, signing Coca Cola Amatil as the official non-alcoholic drinks supplier to the category.
The deal also includes Mother Energy Drinks as the official energy drink of V8s.
Monster's Ellis says that competing with V8's 'official' sponsors is a challenge, but not impossible, and compares the current off-track 'energy wars' with the tobacco sponsorship of the 70s, 80s and early 90s.
"We'd definitely like to do more with V8 Supercars," he said.
"It's just a matter of finding a level playing field for how we can get bang for buck.
"It is becoming incredibly competitive, similar to the tobacco sponsorship of a few years ago. It's a matter of going about the marketing right and getting the right people. Because we don't advertise, we look to get involved with the right drivers, good teams and have pretty girls around.
"For us, it's about placement. At the moment, where trying to work out where we want to place it.
"The guys at V8s are trying to work out what's a good balance so that everyone is happy. Everyone has to pay the bills, and when you've got an industry that is ready to unleash in Australia, you've got to let it go, with control. If it is done in control, everyone gets a gain out of it."