Construction begins on Surfers street circuit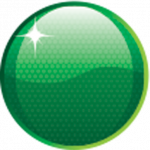 Construction has officially begun on the Surfers Paradise street circuit – host of the rejuvenated Armor All Gold Coast 600.
The build of the track has started some five weeks later than usual, a deliberate move to substantially decrease the build time of the shortened layout.
The first overhead bridge crossing the Gold Coast Highway was installed this morning, and proudly displays the catch phrase 'Get this party started' as the countdown to the October 22-24 event continues.
This is the 20th running of the Gold Coast street event and it has undergone substantial change this year, including the focus on V8 Supercars, rather than an international open wheel category.
But to keep the international flavour, new promoters V8 Supercars Australia has found 18 of the best overseas drivers to pair up with the V8 stars, plus international music acts to perform across the three nights.
V8 Chairman Tony Cochrane said that the event will inject a badly needed lift for the local economy and give the city the opportunity to let down its hair across three days of racing and three nights of world-class entertainment.
"We are now less than 40 days out from this event, and I cannot encourage the Gold Coast enough to come out and play at this event – it is the party that the Gold Coast has to have," said Cochrane.
"This event creates jobs, it injects millions of dollars into the local economy and business and it brings people here to the Gold Coast, and given the recent economic times it is now more important than ever that the people of the Gold Coast get behind this event.
"We have 16 Australian and international bands lined up for 600 Sounds presented by Hard Rock including music legends the Beach Boys, and 18 of the world's greatest drivers teaming up with our home-grown heroes making a massive three days of racing and three huge nights of rocking."
Today's bridge completion comes five weeks later than in previous years, with the revised track layout meaning that the build time for the street circuit has been dramatically reduced, leaving far less impact on Gold Coast commuters.
"We are just now beginning construction whereas in previous years we would have been standing here in the middle of August," said Cochrane.
"The track changes provide less disruption as we prepare for the Gold Coast's biggest party, and also give the fans increased opportunities to see V8 Supercars in action, better racing and more passing opportunities.
"As a three day event, there will also be a reduced affect on traffic during the week of the race, with less road closures, especially around the Main Beach area which will now be open to all traffic with a two hour parking limit in effect."