Aussie Racing Car driver tests V8 Supercar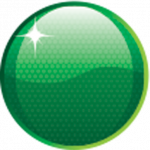 Young Aussie Racing Cars driver Adrian Cottrell has tested a V8 Supercar at Mallala.
Cottrell, 19, currently sixth in the competitive Aussie Racing Cars Series, jumped at the chance to test the Jay Motorsport's Commodore VZ, completing a full-day's program.
While he enjoyed the experience, Cottrell is looking at a number of his future driving options. The South Australian will test a Formula Ford in the coming weeks before making a decision on where he'll race next year.
Cottrell told Speedcafe.com.au that he thoroughly enjoyed his first V8 test and hopes to get another chance down the track.
"The V8 is a bit different to the Aussie Racing Car!" he said.
"I'd love to get another chance to test in a V8 Supercar so I can concentrate on being smoother and push a little harder.
"It was a pleasure working with Jay Motorsport as they have a great bunch of guys who are down to earth and who I can relate to.
"One of things that I found interesting was the steering lock. I would have thought that'd have more, but they don't. You've really got to make sure you turn in at the right spot, otherwise you'll go off the circuit.
Cottrell said that he doesn't want to rush into V8 Supercars, instead taking the more traditional race car driver career route.
"I'm looking to do Formula Ford next year," he said.
"I'd like to work my way into that. I don't want to jump straight into V8 Supercars, so I've had a chat to a couple of teams and I've got a testing coming up soon to see how I feel in one of them."
See below for a video compilation pieced together by Cottrell's team …