Peter Brock immortalised with bronze statue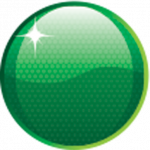 Australian motorsport legend Peter Brock has been drawn, painted and photographed. Now, he has been bronzed.
The nine-times Bathurst 1000 winner is the latest subject of acclaimed Sydney sculptor Stephen Glassborow, with 15 statues produced based on a 1984 image of 'Peter Perfect.'
The statues were released last week, with three already sold.
Marking the four-anniversary of Brock's passing, Glassborow was commissioned in January by Rob McCarthy via the Peter Brock Foundation to design a limited edition Brock statue as a result of enquiries from Brock's fan base.
The 90 cm high statue is based on a Brock image taken during his most successful race period prior to securing his sixth out of seven Bathurst victories between 1978 and 1984.
The statues are limited make of 15 pieces, numbered and signed by the artist, will be produced for sale at $12,000 each with a percentage going to the Foundation.
Glassborow's work is included in private collections throughout the world, with commissions around the Pacific rim at Bangkok, Kuala Lumpur, Singapore, Shanghai and Seoul.
His public sculptures in Australia include Sir Hubert Opperman, John Coleman and most recently the highly-celebrated statue of Lionel Rose.
He also regularly exhibits at galleries in Melbourne, Sydney, Brisbane and Perth with international exhibits in the USA and the UK and public pieces located at Boston and Laguna Beach.
Enquiries to purchase can be made by contacting Danees Denman at [email protected] or by contacting Rob McCarthy at [email protected]