Lotus and Cosworth go their separate ways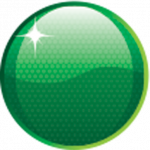 Formula One team Lotus and it engine supplier Cosworth will end their partnership at the end of 2010 season.
Lotus and Cosworth are two of the most well-known and enduring names in Formula One, and both made a big return this year. However, their chassis/engine arrangement will cease at the conclusion of the season-finale at Abu Dhabi.
It is believed that Lotus will use Renault engines in 2011 and beyond.
Like fellow new F1 teams Virgin and HRT, Lotus did have a three-year deal with Cosworth, but the pair has agreed to break that contract.
A brief Cosworth statement confirmed the "in principal" deal.
"Cosworth has reached an agreement in principle with Lotus Racing whereby the team's Cosworth engine supply agreement will come to a conclusion at the end of the current Formula One season," read the statement.
"This agreement is subject to contract and until the agreement is signed, neither party will be making any further comment."