January pre-season test, but no round return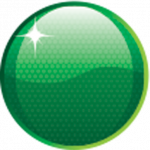 V8 Supercars Australia CEO Martin Whitaker says that Eastern Creek's 2011 test and season launch doesn't point towards a reappearance of the track on the V8 calendar in the near future.
In late January next year (likely Saturday 29th) all of the V8 Supercars will converge on the western Sydney circuit for a test session that will double as the launch of the new season.
If held on that date, the teams will then head over to the Middle East for the first round of its Championship Series at Abu Dhabi two weeks later.
The test/launch is set to be ratified by the board at this Thursday's board meeting. CLICK HERE for Speedcafe.com.au's test story
V8 boss Whitaker is looking forward to the benefits of a competitive season launch, but he told Speedcafe.com.au that it is "too early" for V8SA to consider returning to the track for a regular season event.
"It's probably too early for that," he said.
"Getting this up and running as a shakedown and launch venue for the season is great news.
"I think the test is a great initiative. When I came into the job, a lot of people said to me that they'd love us to be back at Eastern Creek. We're not there as a race, but never the less, we'll be back there for a test session and give us a chance to launch the series.
"Homebush has been a massive success, but at the same time, Eastern Creek is a great venue and I'm glad we're going back there."
Whitaker hopes that a pre-season shakedown will please those who don't like the fact that the series kicks off overseas.
"We've copped a lot of criticism that the series is going overseas for the first couple of rounds," Whitaker explains.
"I think people genuinely understand that juggling the calendar is extremely difficult. We either go to the Middle East at the beginning or the end of the year, and in a way, I think it's better to go at the beginning.
"To that end, it is nice that we can do a spectator-oriented event, on a weekend, prior to everybody leaving our shores for the start of the year. In one sense, this becomes the season opener on home soil."