Hunt hopes for more MINI Challenge starts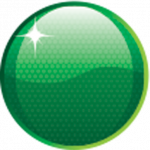 Hertz MINI Challenge regulars Chris Alajajian and Paul Stokell were the men making the headlines at last weekend's MINI Challenge round, but debutant Josh Hunt was also making his own waves.
Alajajian won the round while Stokell crashed heavily in Race 2 before coming from the pack of the pack to win the final race. Hunt, however, produced a hassle-free debut, finishing second, and he hopes to be able to return to the series at its next round on the streets of the Gold Coast.
"It was a really good experience driving these MINIs at Phillip Island and I'm happy that I could finish second despite my lack of experience in this series," Hunt said.
"That was a fantastic last race and full-points to my team-mate Paul, (Stokell) he drove a hell of a race and it just goes to show how much experience counts in these cars and how good a driver he is.
"I hope that our performance might entice the DecoRug bosses to put me back in the car for the Gold Coast which is my home event and a track I'd love to attack behind the wheel of one of these MINIs."
Hunt's rookie MINI meeting was impressive, but not as impressive as his team-mate Stokell, who produced an amazing comeback in Race 3.
The reigning class Champ was involved in a clash with local lad Sean Carter in Race 2 when the 19-year-old left the track on the opening corner, losing control on the grass and spearing back into the path of Stokell.
The incident saw the DecoRug team complete a quick repair, allowing Stokell to pull off a miracle drive from the back of the 16-car grid to win.
Meanwhile, Alajajian's Phillip Island round win was his fourth from the five rounds so far and has extended his title lead to nearly 60 points.
"To win four of the five round this year is a great feeling and it puts me in a great position to win the championship with two rounds remaining," he said.
"It's no time to rest though because the points-structure of this series means we could very easily be caught with a couple of DNFs so its key to stay focused for the final two events."
Round six of Hertz MINI Challenge ˆ delivered by Pizza Capers takes crews to the surf, sun and fun-pack Armor All Gold Coast 600, October 22-24.
Top five points after Round 5 of the MINI Challenge
| | | |
| --- | --- | --- |
| 1 | Chris ALAJAJIAN | 596 |
| 2 | Paul STOKELL | 536.5 |
| 3 | Peter MCNIVEN | 474 |
| 4 | Sean CARTER | 447 |
| 5 | Gavin YORTT | 412.5 |
| 6 | Brendan COOK | 334 |
| 7 | Chris WOOTTON | 224 |
| 8 | Scott MANSON | 219 |
| 9 | Glenn SETON | 206 |
| 10 | Scott MCLAUGHLIN | 203 |