David Sera set for more V8 Supercar miles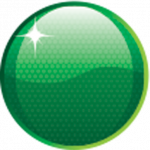 Kelly Racing's junior V8 driver David Sera will suit up for two full test days in a V8 Supercar as he edges closer to a future in the class.
The 11-time Australian karting champ will lease Taz Douglas's Fujitsu V8 Supercar for a back-to-back test at Winton Raceway in the coming weeks, with the specific aim of giving Sera more laps in a race car.
Sera's racing experience has been limited to an ultra-successful career in karting, having recently passed Mark Winterbottom's 10 karting titles with victory at the Rotax Nationals. Sera now moves into third on the all-time Australian karting champion list behind karting legend John Pizarro (15) and Victorian Peter Ward (12).
Besides his karting, Sera has driven little in the way of race cars.
Sera, 21, told Speedcafe.com.au that seat time in a V8 Supercar is now critical if he is to make the step up.
"We've been pretty successful in karting, but we've got to make the transition to cars," he said.
"I'm going to lease Taz Douglas' Fujitsu car for a couple of full days to get my head around it a little more.
"I've had a couple of drives in the Kelly cars, and the power issue I've gotten used to, but with the braking capacity, I'm no where near the mark.
"The whole race line stuff is pretty basic, but just the idea of car racing is new – how the car behaves, how roll centre adjustments work, how the car reacts to different things."
Sera, who recently signed a personal sponsorship deal with Monster Energy Drinks, said that he'd still like to challenge kart legend Pizarro for the most Australian karting titles, but would be more happy with a permanent career in V8s.
"I'm very happy with 11 titles and I've been successful in most of the classes that I've raced," he said.
"I'm still a couple away from the most ever, and if that was to come about, it would be a very exciting thing and a credit to my team.
"I guess 15 is the goal, but if I was to get a drive in a V8 Supercar, I'd be happy to have the 11."
The Victorian driving champ has worked with the Kelly V8 Supercars team for over 12 months as the team's youth/junior driver. His role at the race track is to watch and learn.
"On a race weekend, I just look at data, watching the videos with the guys at the track and trying to improve all the time," he said.
"I haven't been in the car for six months, but because I've been to almost every race meeting with the Kelly boys, I think I will be a lot better as soon as I get in the car.
"In karts, I don't learn too much new these days on an engineering front – I just jump in and drive them.
"There's so many thing on a V8 Supercar that you have to learn, and it is great that I've been lucky enough to be involved with Todd and Rick Kelly. They've got a lot of experience and they've set up a great team that I can learn from."