Brand-new Mygales touch down in Australia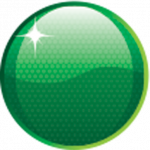 Three brand-new Mygale SJ11a chassis have touched down in Australia – the first of their kind to leave the French manufacturer's workshop.
Local team Evans Motorsport Group took delivery of two of the brand-new cars from Mygale, while Australian Mygale distributor Greg Woodrow has also secured a version of the new car.
Team owner Joshua Evans says he is impressed with the cars.
"We've been in communication with Mygale about some developments we'd like to bring to the already strong package," he said.
"Having now seen the new vehicles in the flesh, I have to say we're quite impressed with the finished product.
"We were determined to take delivery of the cars early. We believe this will give us a significant advantage in the development and preparations for our national campaign next year."
Evans Young Gun Mathew Hart will step up from his 2008 Mygale to the new chassis, with the new cars first event scheduled for the final round of the Victorian Formula Ford Championship at Phillip Island. The young 15 year old will then campaign the car for his rookie season in the 2011 Australian Formula Ford Championship.
"I'm really looking forward to stepping up to the new Mygale for my assault on the Australian Championship next year," Hart said.
"I've been hanging out for the cars to arrive ever since we decided to go with the new model. The new cars look awesome, certainly a step in the right direction."
"Running the car this early should be beneficial to our preparations for my rookie season in the national championship. Basically our campaign will begin immediately, starting with an intense testing program."
Queenslander Jordan Lloyd will take over the reins of Mathew's 2008 Mygale having recently purchased the race-winning chassis. He will be campaigning in the Victorian Formula Ford Championship with the team.