Relations grow stronger between Korea and V8s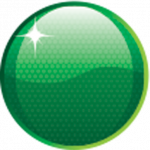 The relationship between Korea's new Grand Prix circuit and V8 Supercars is growing stronger, with the guest appearance of circuit CEO Joe Chung at Phillip Island yesterday.
Chung who has a home in Melbourne, knows Martin Whitaker and took the chance to visit the L&H 500 at Phillip Island over the weekend. Attending the race gave him the chance to meet with Tony Cochrane and Whitaker and have a closer look at Australia's premier motor sport category.
One of the discussion points between the parties was the chance of the class competing at the new Korean International Circuit in the future – either as a support act to the Formula One race or as a stand-alone event.
Chung said that he is very interested in pursuing the V8 Supercars class to compete at his circuit.
"We have our first Formula One Grand Prix this year, and we're thinking about the support racing at that event in the future, so we have come out to have a look and see what we can do," Chung told Speedcafe.com.au.
"I think it will definitely be a good support race, and we'd even like to invite them separately in the future. We have to talk to V8 Supercars about it as it's something I would like to look into further, but we're very interested."
Currently in its final stages of construction, the new track will host its inaugural Formula One Grand Prix, set to be run on October 24.
The facility has come under scrutiny over the past few months after its construction has taken longer than expected. Chung confirmed that the track itself will be ready for the Formula One race.
"With the race only six weeks away we have a lot of interest in the Korean Grand Prix," he said.
"We have a little problems with the hotels at the moment, but the circuit itself will be finished by the end of this month."
The inaugural Korean Grand Prix will have an Australian flavour, with the organisers utilising CAMS' officials and track marshals to ensure the event runs smoothly.
"We are using a whole lot of marshals and officials from Australia," Chung said.
"The CAMS marshals are of a very good standard. We have 30 Korean Formula marshal trainers right here, so I think we have a great relationship between Korea and Australia."
The part permanent, part temporary 5.62km Korean International Circuit is located in Yeongam, South Jeolla in South Korea. The track was penned by renowned German circuit designer Hermann Tilke, with parts of the temporary track taking in the harbour side of the area.
Formula One has a seven year deal to compete at the track, with a five-year option.
See below for video of Karun Chandhok's drive of the Toro Rosso Formula One circuit at Korea last week.