OPINION: What did we learn from The Island?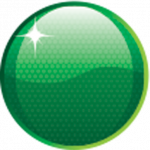 With the L&H 500 at Phillip Island run and won, there are a number of questions that have been answered – and an even greater number of issues that will be examined in the lead up to the Supercheap Auto Bathurst 1000.
In today's edition of 'Monday AfterNoonan' – Aaron Noonan's exclusive weekly column – he looks at some of the topics of interest that have popped up in the wake of Craig Lowndes and Mark Skaife's big win at the Victorian circuit.
And best of all – Noonan doesn't hold back!
Here are the points he delves into;
– Can TeamVodafone be beaten?
– It's official – HRT is in crisis.
– Saturday's Island format isn't perfect
– James Moffat's horror debut
– LDM's driver selections was a mistake
– David Brabham is a 'pro's pro'
– And much more!
CLICK HERE to view today's edition of Monday AfterNoonan – exclusive to Speedcafe.com.au